Organ and organists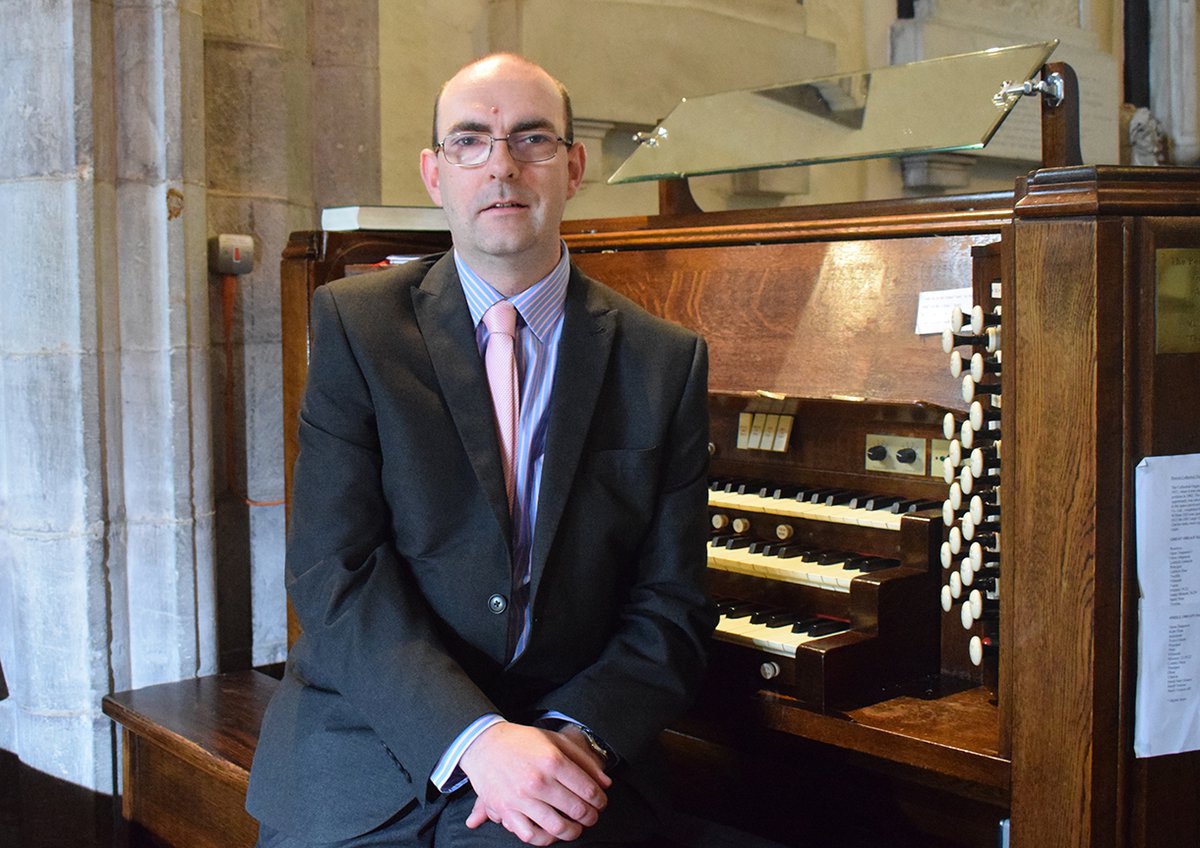 The Cathedral Organ was built by William Hill and Son in 1886, and rebuilt by that firm in 1931, when it was placed in the present organ chamber. The console was moved to its present position in 1962. The organ was rebuilt again in 1973 by Percy Daniel & Co. Ltd., when the opportunity was taken to re-model the instrument, placing the newly-created Positive Organ in the space previously occupied by the console. The 1995 rebuild, also by Percy Daniel & Co. Ltd., completed the scheme started in 1973. Great care was taken to preserve the unique William Hill tone quality. In 2006, six new digital stops were added by Phoenix Organs. In 2015 the Hill Large Open diapason was reconnected, and the Great Trumpet and Clarion ranks were replaced with a Hill-style Tromba by GO Organs who maintains the organ.

Stephen Power - Director of Music
Before coming to Brecon in 2014, Stephen Power was Organ Scholar at Gloucester Cathedral where his musical education began in 1988 as a chorister. He studied music at the University of Huddersfield and won a performance prize upon graduation. He then moved the short distance to Wakefield Cathedral where he was Organ Scholar, latterly Second Assistant Organist, followed by nine months working at Ripon Cathedral as acting Assistant Director of Music.
Stephen has also held singing posts in several cathedral choirs, most notably a three and a half year spell at Southwell Minster, and most recently, at Gloucester. He has given numerous organ recitals at Town and City Halls and at many larger churches and Cathedrals.
A four-month stint as Acting Assistant Organist at Gloucester has given rise to many high profile performance opportunities, including radio broadcasts, and the chance to work with the Bournemouth Symphony Orchestra in Britten's War Requiem.
Jon Pilgrim - Assistant Organist
Jon began his experience of sacred music as a chorister at St Leonard's Church, Hythe, Kent, where he later became organ scholar.
He read music at the University of Southampton, passing with first class honours, and during his degree was appointed as both the university organ scholar and Senior Organ Scholar at Romsey Abbey.
Before leaving for university, he achieved an Associate of Trinity College London (ATCL) recital diploma on the piano, which he passed with distinction. He was appointed as Organ Scholar at Bradford Cathedral in September 2017, and took up his current role in September 2018.