Music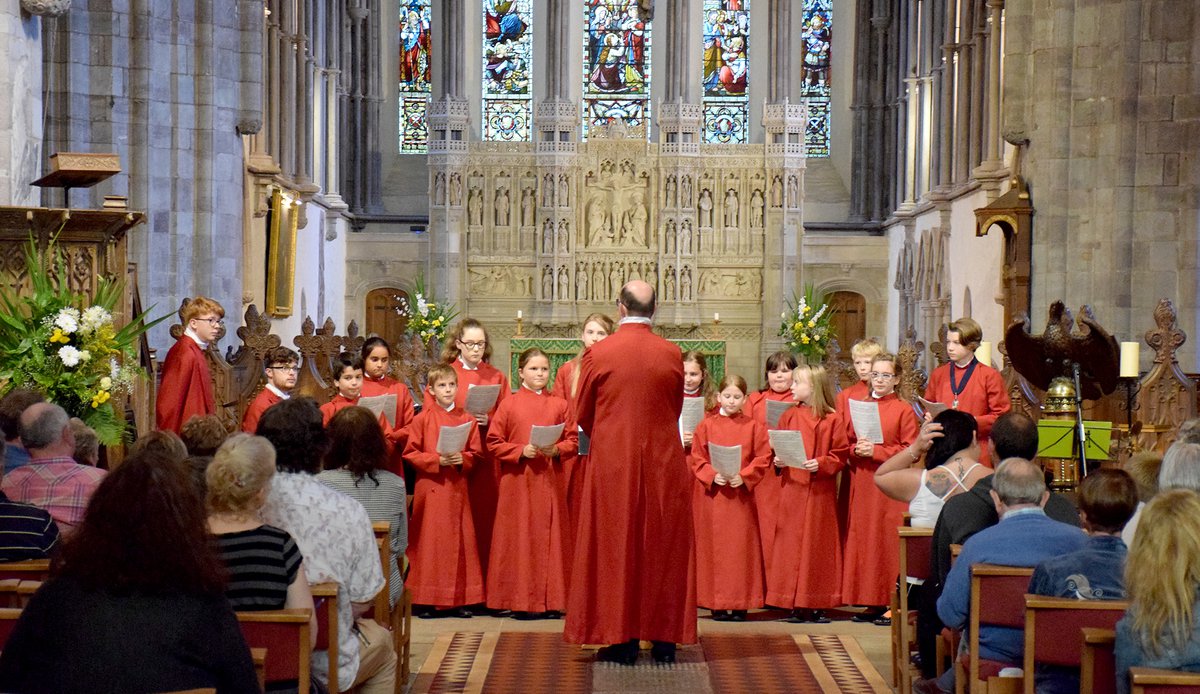 Brecon Cathedral has a long a rich history of music, from the Cathedral Choir who are the latest in the long line of musicians who have enhanced the worship at this holy place for over 900 years, to the Cathedral Consort, a summer concerts series and visiting choirs.
The Cathedral Organ was built by William Hill and Son in 1886, and rebuilt by that firm in 1931, when it was placed in the present organ chamber. The console was moved to its present position in 1962. The organ was rebuilt again in 1973 by Percy Daniel & Co. Ltd., when the opportunity was taken to re-model the instrument, placing the newly-created Positive Organ in the space previously occupied by the console. The 1995 rebuild, also by Percy Daniel & Co. Ltd., completed the scheme started in 1973. Great care was taken to preserve the unique William Hill tone quality. In 2006, six new digital stops were added by Phoenix Organs. In 2015 the Hill Large Open diapason was reconnected, and the Great Trumpet and Clarion ranks were replaced with a Hill-style Tromba by GO Organs which maintains the organ.
The Cathedral welcomes requests from visiting choirs to sing services when the Cathedral Choir is on holiday, and on many other dates throughout the year, including Summer holidays (the last two weeks of July, the whole of August) February, May and October half terms, and the weeks following Easter and Christmas.