Archdeacon with Responsibility for Ministry Areas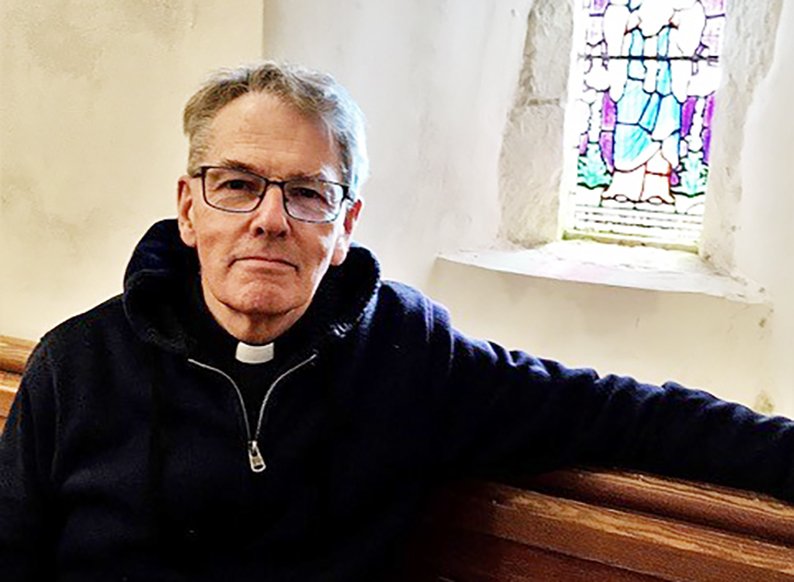 The Ven Peter Brooks is Archdeacon with Responsibility for Ministry Areas.
Born in 1955 in Swansea, Peter spent the majority of his secular employment in retail management, later working with the long-term unemployed in South Wales.
He trained at St Michael's College, Cardiff between 1997 and 1999 and served as a curate in Morriston. He served as Vicar of the parish of Gwastedyn (Rhayader) for 10 years before moving to Gower and Three Cliffs in 2011.
During his ministry he has served as World Mission Officer, Bishop's Officer for Healing and Deliverance as well as serving on various Diocesan structures and panels including discernment and nominations. He also served on Governing Body and as an Episcopal Selector.
"In relation to my new role, I have served as a Ministry Area Leader for Gower and Area Dean of Greater Gower," Peter said.
"I am truly honoured to be asked by Bishop John to accept this post as Archdeacon with specific responsibility to Ministry Areas. It was totally unexpected and I am humbled by the trust that has been placed in me at this stage of my ministry.
"Gower became the first commissioned Ministry Area in the Diocese many years ago and a number of lessons have been learned in its formation and life as we sought to proclaim the Kingdom here.
"Now we have a clearer vision of how a Ministry Area will look, its structures and roles and I am excited by what I see developing for the future of the Diocese. However, I am realistic enough to understand that this future may be difficult for some to accept and for others it will be an exciting challenge as we look beyond our parochial boundaries and the walls of our churches. All change is unsettling but a lot depends on our attitude and how we open our eyes to the possibilities and take a brave step forward.
"I will be working closely with the Bishop, the Archdeacons and the staff at Brecon to enable and help and support the new Ministry Areas, their clergy and laity and I look forward to travelling around the Diocese and engaging with the people and sharing their hopes and fears and help wherever I can.
"However, like an item in a supermarket, I have a shelf life and in June 2025 I have to retire at 70, so in effect I have two years and six months to undertake this role and enable with others the Ministry Areas to come into being and to develop their mission and ministry to each other and the world around them.
"I would love to hear from you and will be looking forward to coming to me meet with you all in the near future."
Venerable Peter Brooks
01792232928