'Whatever the restrictions, this remains an exciting and important day'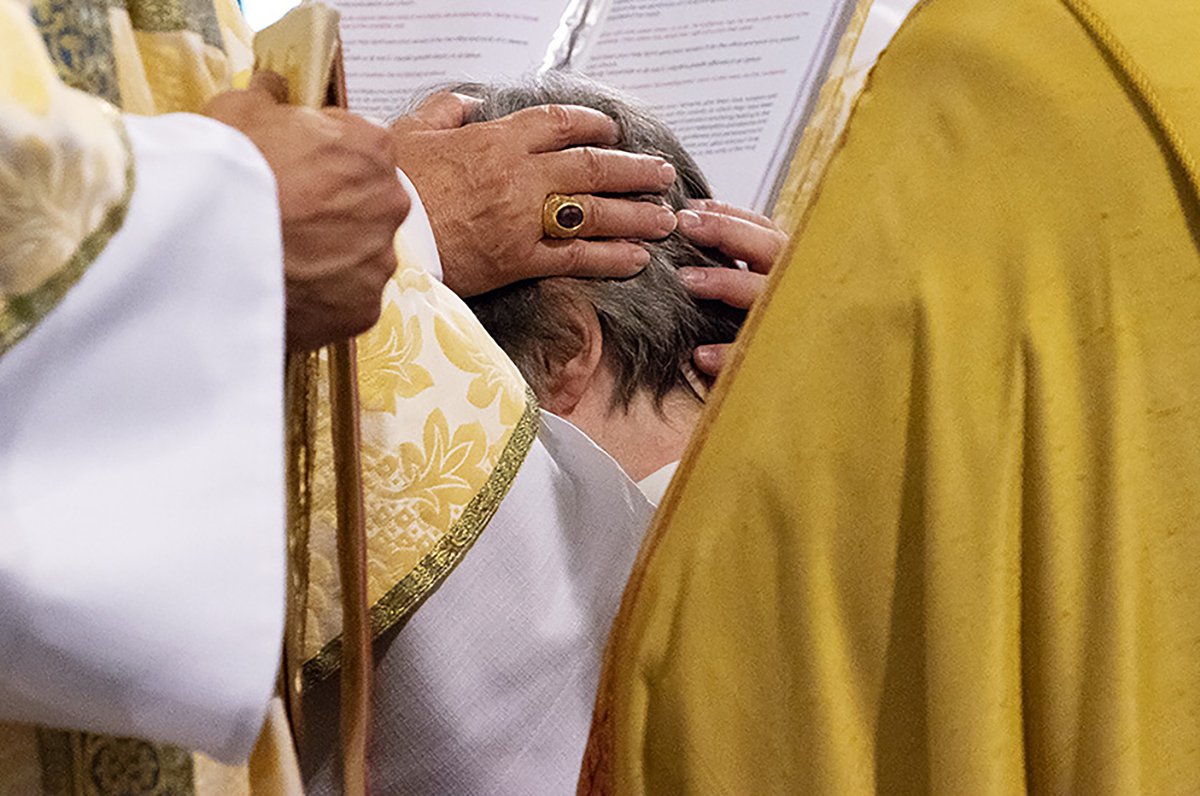 The diocese will be welcoming seven new priests and six deacons this weekend when ordination services postponed because of the pandemic take place at Brecon Cathedral.
The numbers who will be able to attend have been limited because of Covid-19 rules, but Diocesan Director of Ordinands and Vocations Canon Ian Rees said it remains "an exciting and important day for people who have responded to God's call".
"For the second year running we have a bumper crop of ordinations. However, as with most things this year, things are in no way normal. Ordinations would ordinarily have been held at the end of June but that wasn't possible.," Ian said.
In early July, two stipendiary Deacons, Lisa Morgan and Jim Page, were ordained in a private ceremony in St Padarn's College, attended by only the two candidates, Archbishop John, Revd Dr Jordan Hillebert from St Padarn's and Canon Ian.. Jim has recently moved to Llansamlet where he will serve and Lisa awaits her move to Cross Gates.
"With many complications along the way we have now reached the time when the rest of the ordinations can take place in Brecon Cathedral. Priests will be ordained on Saturday, 26th September and Deacons will be ordained on Sunday, September 27th. Unfortunately attendance still has to be limited to six guests for each of those to be ordained as well as those taking part in the service," Ian said.
"Fortunately, with a great deal of work and support from Llangasty, we have been able to arrange retreats as well, although we've had to arrange separate ones for the Deacons and Priests this year."
To be ordained Priest are: Sam Aldred (Central Swansea), Janet Day (Buallt), Peter Letson (Glan Ithon), Gill Todd (Llanddew/ Brecon Cathedral), Meinir Ronicle (Buallt), Sister Marian (Sketty), Sally Rees (St Catwg Min Area), Samuel Patterson (Monmouth Diocese).
To be ordained Deacon are: Sue Northcott (Pontaradwe), Annabelle Elletson (St Catwg Min Area), Sue Waite (Gower Min Area), Jon Howard (Bro Tawe Uchaf), Lucy McKeown (Ithon Valley), Biddy Wigley (Llwynderw).
Ordained as Deacon in July were Lisa Morgan (Glan Ithon/Ithon Valley) and Jim Page (Llansamlet)
"Whatever the restrictions that are in place this year, this remains both an exciting and important day for people who have responded to God's call and who have already completed a long journey to this point. They will undertake their ordained ministry in a church facing many challenges but also many opportunities and they do so with great excitement at what God has in store for them.," Ian said.
"They will be relying on God for the strength and wisdom to exercise their ministries but they also rely on all of us to continue to pray for them and encourage them whenever we get chance. Please pray, especially this weekend, for all those to be ordained, their families and the parishes and ministry areas where they will serve."