Volunteers wanted as Tir Dewi gets ready for Powys launch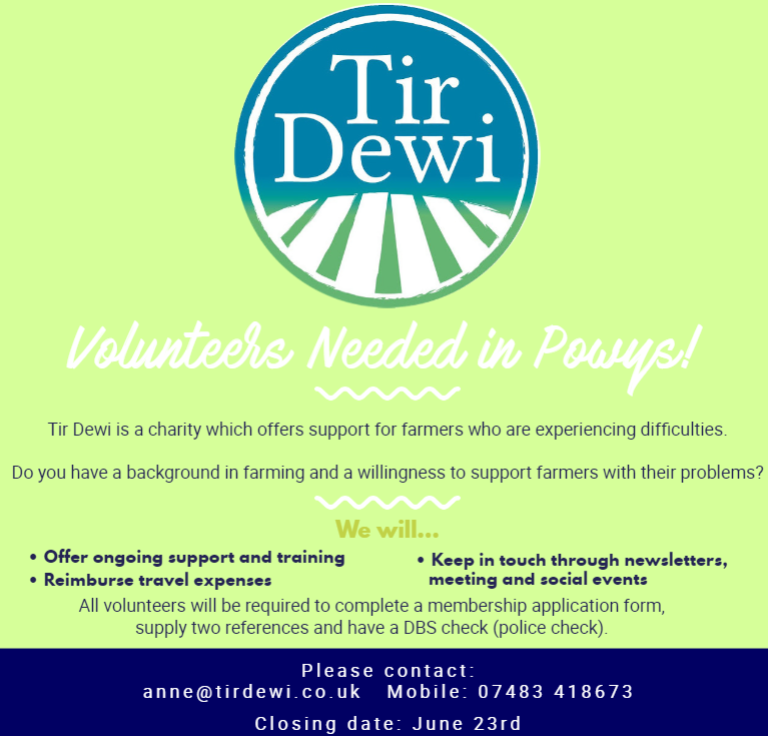 Farming support charity Tir Dewi will launch in Powys in July and is looking for volunteers.

Tir Dewi was formed in response to a growing and serious need for someone to help the farmers of West Wales in difficult times.

Bishop's Officer for Rural Life, Rev Michelle Bailey, said: "This is an exciting initiative, that is being set up to help and support our farming communities. It works very well in St Davids Diocese and I am very privileged to be involved.

"Volunteering to talk to someone on the phone when they need help is such an important role and can really help someone who is at the end of their tether for whatever reason. Talking really does help. So, can you help us to help others?"

To register your interest, email anne@tirdewi.co.uk or telephone 07483 418673.