Support Christian Aid Week, urges Archbishop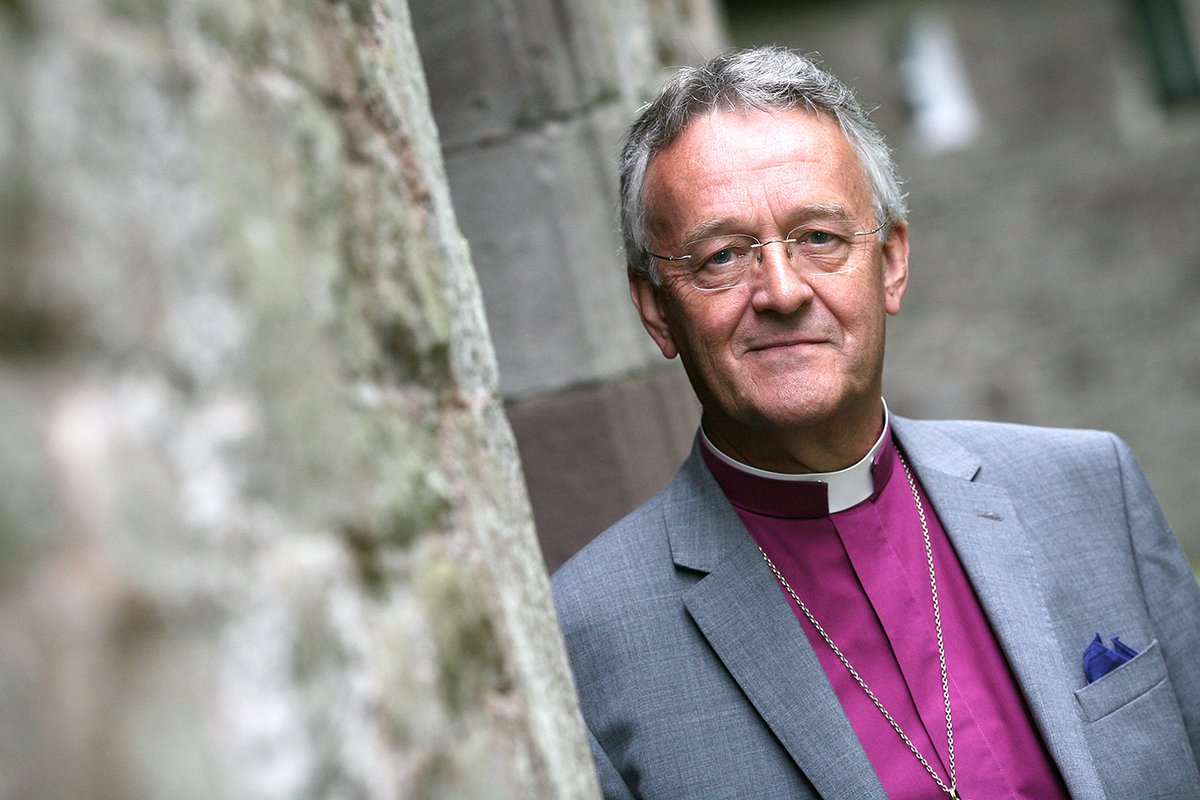 The Archbishop of Wales is urging people to support Christian Aid Week this month to ensure help reaches those in poorer countries who are struggling to survive.
Christian Aid Week (May 10-16) is going digital this year to raise money it usually gets through house-to-house collections and church services. It is appealing for people to donate electronically, via 'e-envelopes' and to raise awareness through live-streamed services and other online events.
The Archbishop, John Davies, acknowledges that, faced with our own challenges at home due to Covid-19, it is easy to overlook those in even greater need. But he warns that without our help millions will suffer badly.
He says: "At a time that continues, with every justification, to be called unprecedented, it is easy to overlook or even forget the pressing and long-term needs of countless millions in the world who rely on the generosity and love of others to sustain a very basic level of existence. For many it is a question of existence, survival – no more, no less. This means that the work of Christian Aid must continue to be remembered and supported, even at the most challenging of times, because without it, our needy brothers and sisters go hungry, go thirsty, lack justice. They lose out and lose out badly.
"Many Christian Aid supporters will have been planning a variety of events and gatherings due to take place during Christian Aid Week, May 10th to May 16th and, of course, these will have had to be cancelled. But, despite inevitable disappointment, this has led to all sorts of creativity, and the emergence of fresh ideas and resources enabling many different opportunities to engage with others and raise much-needed funds which will ensure that those struggling to survive, in places far-away, don't get forgotten.
"As you meet you own challenges during these difficult times at home, as you give thanks for the countless people around who keep the wheels of life turning, albeit in ways that are unusual and strange, I urge you not to forget those elsewhere who have so very much less on which to rely. You will find plenty of information on the Christian Aid website, including information about how to donate.
"Thank-you for your generosity."
Christian Aid Week launches on Sunday, May 10, with a live-streamed service at 1pm with Dr Rowan Williams, Chair of Christian Aid.
For details on how to support Christian Aid Week, including how to hold a virtual service, see
https://www.christianaid.org.uk/about-us/christian-aid-week/coronavirus-guidance
To donate by telephone, please call 020 7523 2269