Rhydian takes his place in Valley of the Saints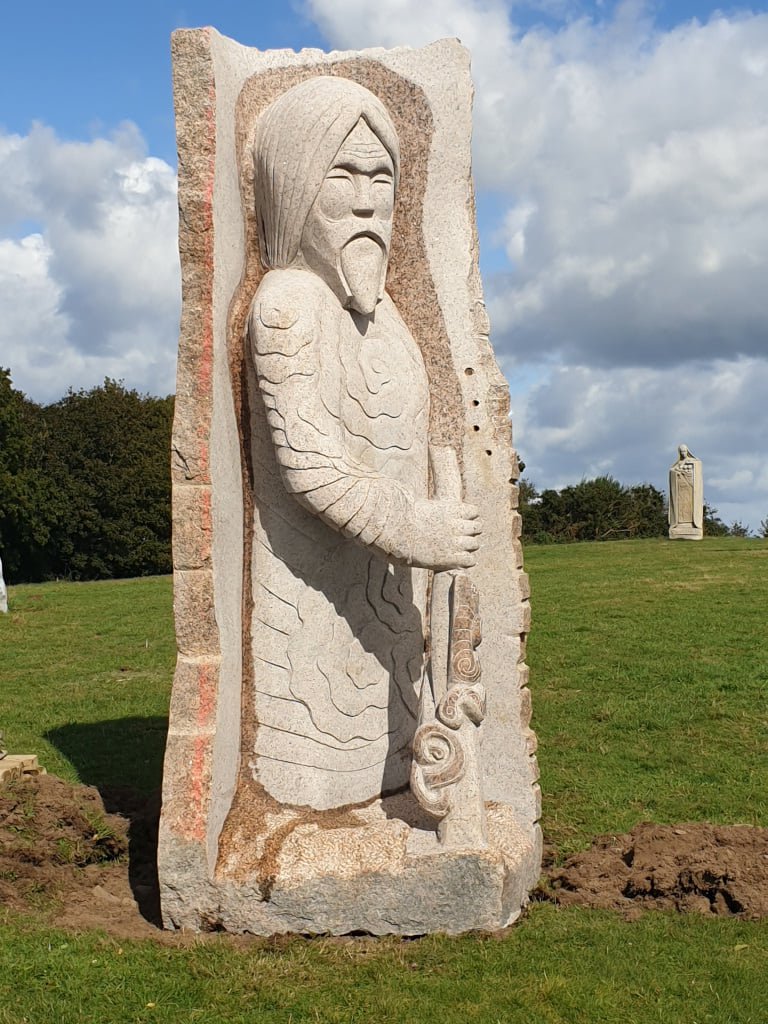 A statue of St Rhydian has taken its place in Brittany's Valley of the Saints.
Funding for the statue, which is 3.6m high and weighs in at 7.5 tonnes, was secured at the end of last year, and it was carved during September from Brittany granite.
The project came about after Yves Le Therisien, Bishop's Assistant and Director of the Diocesan Spiritual Centre in the diocese of Quimper et Léon, visited Llanrhidian on Gower in 2016.
Fr Tim Ardouin, vicar of Llanrhidian Church, said: "Yves arrived with news that St Rhydian was remembered in Brittany and that there was a desire to commission a statue of the saint for La Vallée des Saints in France.
"Rhydian was a Welsh saint who crossed the Channel and became established on the north coast of continental Brittany. He later became a bishop of Yaudet in 532."
Yves said: "I'm so glad to tell you that the statue is finished and put in its place among the 140 others statues of saints from Brittany, Wales and Ireland at the Vallée des Saints
"You can see that in the monument the saint is coming out from the ground, walking to the future and the life, helped with a stick on which a Celtic dog is carved. In his back is a dragon head in some clouds, first because it is the Wales symbol but also it is a symbolic view of the spiritual fight."
"There will be a ceremony next year if we are allowed to travel to Brittany," Tim added.