Retreat bursaries for NHS staff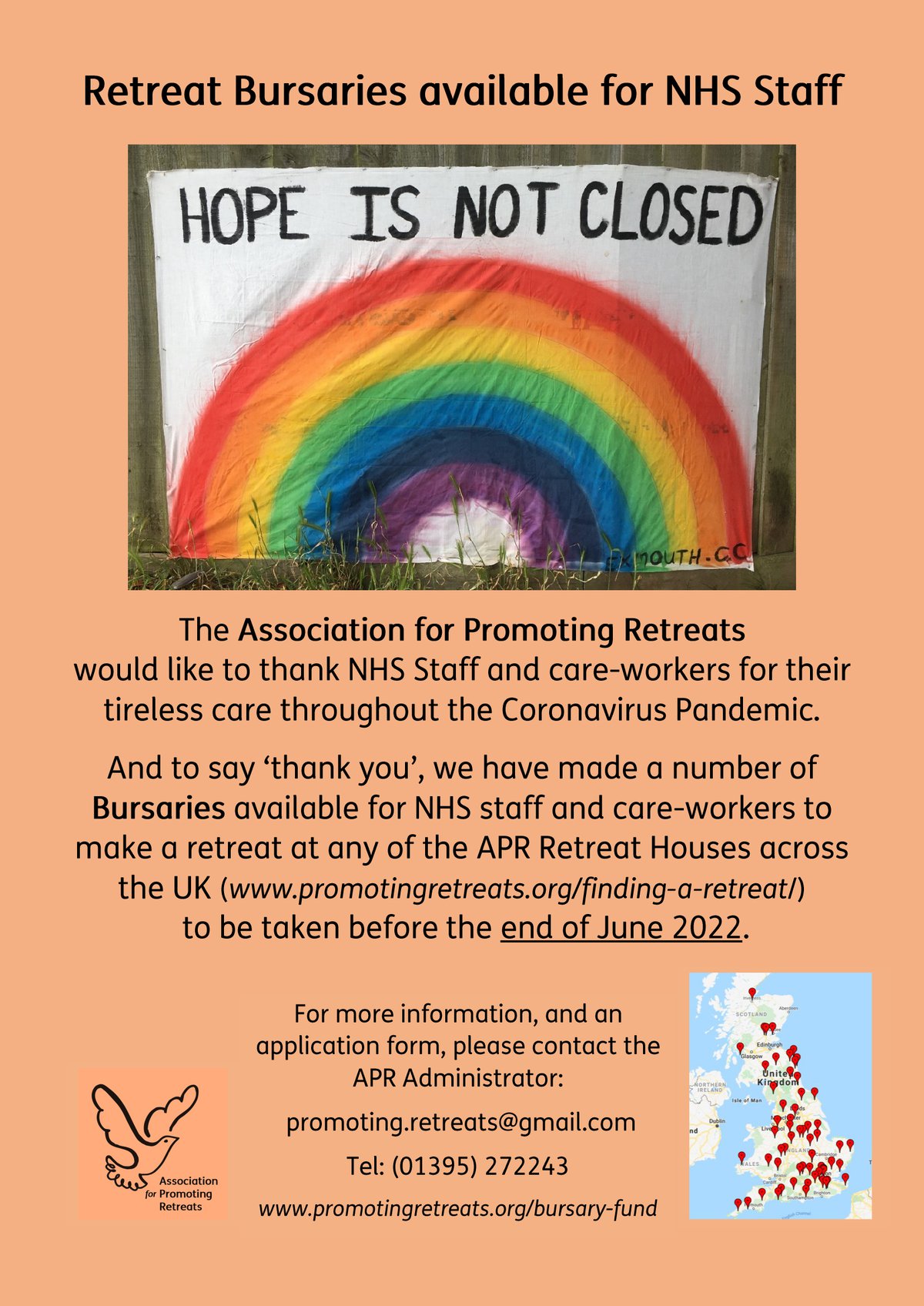 As a response to the Covid pandemic, and a way of saying thank you to NHS staff, the trustees of the Association for Promoting Retreats (APR) established a new NHS Bursary Fund to support healthcare workers to go on retreat at APR member houses. Through the generosity of members, the time limited scheme has been extended to June 2022.
The scheme is open to all NHS and care workers across the UK, and has already financed more than 150 health-workers' retreats, from receptionists to consultants, and including doctors, nurses, chaplains, paramedics, mental health coordinators, psychologists, project managers, to name but a few. Many have sent APR grateful messages of thanks for the respite that their retreat gave them.
These bursaries will cover 50% of the cost of a retreat, up to a maximum of £150 i.e. £150 towards a £300 total cost. There are no financial eligibility criteria. People may want to come away as individuals or as groups.
Llangasty Retreat House is a member of APR and is able to access this scheme.
Information, application forms and all T&C's can be found on the APR website, www.promotingretreats.org/nhs-bursaries or contact Sheila at Llangasty Retreat House (enquiries@llangasty.com, 01874 659250)