New recycling scheme is helping local community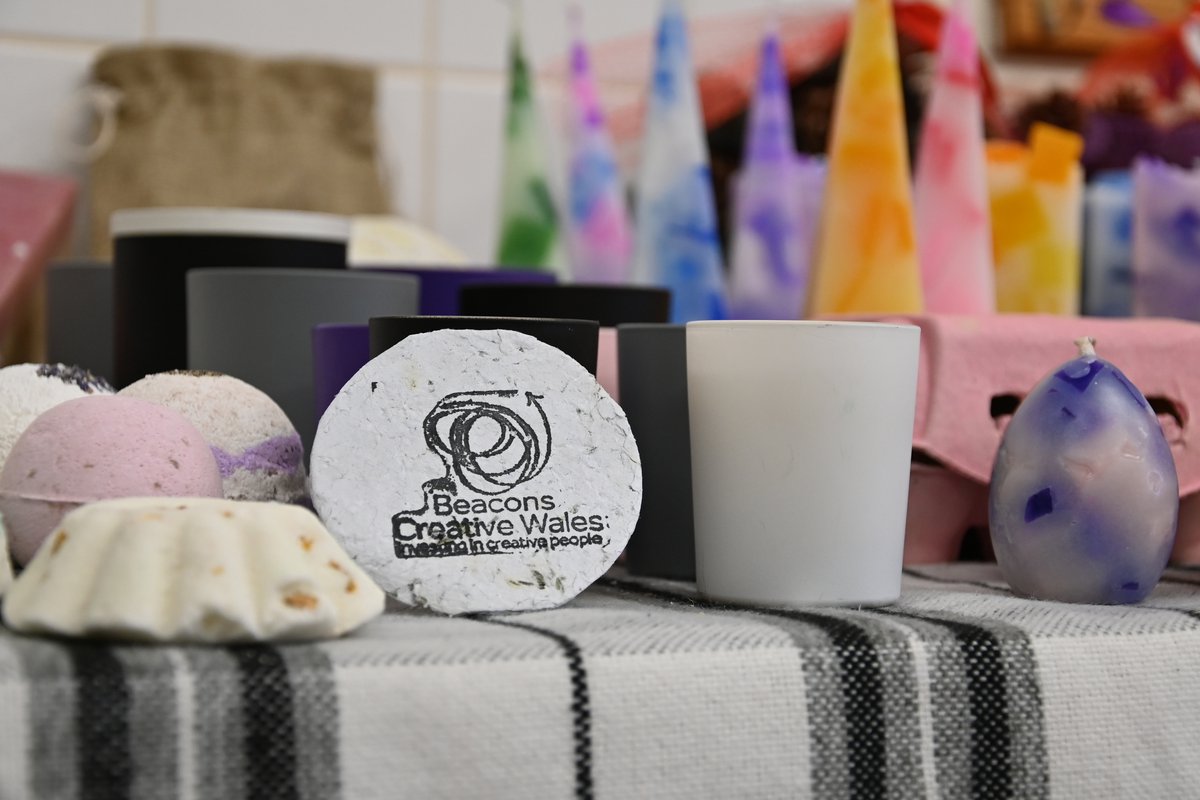 A new recycling point at Brecon's Cathedral Close is helping both the environment and the local community.
The project is a partnership between the Diocese of Swansea and Brecon's children, youth and families officer for Greater Brecon, St Paulinus Church in Llangors and Beacons Creative Wales.
Medicine blister packs and crisp packets can be dropped off at either the Cathedral Close point or at St Pauilnus' Church and are sent to Terracycle. Used stamps are sent to Macmillan.
Remnants of candles, broken crayons and wax from cheese truckles can also be dropped off, and are sent to social enterprise Brecons Creative Wales, where they are recycled into candles and firelighters.
Clare Morgan, children, youth and families officer for Greater Brecon, said: "Since the introduction of the new recycling point I have been amazed by the number of people interested in recycling these items. People of all ages have been using the recycling point from high school pupils to families and individuals.
"I have met people who have been saving items during the past 18 months and waiting for this opportunity. Candle wax, broken crayons and the wax from cheese truckles like Babybel are often discarded – people just don't realise that they can recycle wax remnants. I'm really pleased to be involved in this recycling partnership for our community. I'm really grateful to the volunteers at Llangors Church and the staff at Beacons Creative Wales for their continued support and enthusiasm."
Unopened, unused and out-of-date medicines should be returned to pharmacies for disposal and the cardboard box that houses the blister packs can be recycled via your normal recycling collection.
"You can either drop your empty blister packs or crisp packets at the recycling point in Brecon or at St Paulinus Church, Llangors,, LD3 7TY during daylight hours," Clare said.
"Don't worry about emptying your scrap of debris like matches or tea light tins, the Beacons Creative team will take care of all of that during the refining process, and of course, recycle as much waste where possible."
St Paulinus' Church is also helping local families in need by offering clothes for babies, toddlers and children, which can be picked up from the church during daylight hours.
Rev Trina Lodge said: "We're delighted to be able to provide recycling facilities and to offer good condition baby, toddler and children's clothes, up to about age 6 or so to families in need.
"Please feel very welcome in St Paulinus- to pop in to recycle, to spend time in a quiet and beautiful place, or to join us at one of our services."
Donations of good quality, clean children's clothes can also be accepted. Please contact Rev Trina Lodge for further information on 01874 658878.
As well as the recycling point at Cathedral Close, you can drop off the wax at Cloud 9 on Brecon's Lion Street, Honddu Wholefoods and directly at Beacons Creative, 9/10 Ffrwdgrech Industrial Estate, Brecon LD3 8LA. For larger quantities Beacons Creative may be able to arrange a collection, telephone 01874 611333 for further details.