Join the Communion Day of Prayer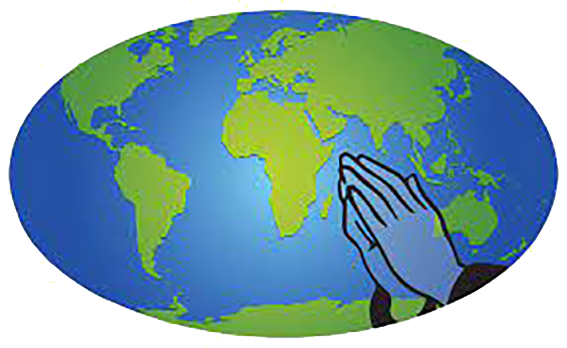 People across the diocese are being invited to join in a 24-hour global wave of prayer tomorrow.
The Church in Wales is taking part in the Anglican Communion virtual Day of Prayer on November 30, thought to be the first of its kind. It will bring people together from across the globe to pray for a world suffering from the Covid-19 pandemic and climate change, as well as injustice, exploitation and war.
The Church is leading one half-hour session with a film featuring prayers and reflections on the theme of climate change from each of its six dioceses, including some of its primary schools. The session will be introduced by the Senior Bishop, Andy John, the Bishop of Bangor and begins at 9.30am.
He says, "This is a wonderful opportunity for us to join in prayer and express our solidarity with people across the world.
"We have all seen how effectively we can worship online and how easy it is to reach across boundaries and borders. As the world becomes more inter-connected we learn, too, how much we have in common with each other, how our actions in one place impact our neighbours and, crucially, how we have to solve problems together to ensure the common good of all. I am delighted the Church in Wales is leading one of the sessions and I urge you to sign up, join in and make a day of it."
The event is co-ordinated by the mission agency, USPG, and more than half of the Anglican Communion's 42 provinces will be taking part.
How to join in
The event is open to everyone. There is no need to register. You can get involved via Zoom or Facebook. When you want to join just click on one of these links:
Zoom: https://us02web.zoom.us/j/82308523750?pwd=dzRXQ3A2TVM5VjhwZVpaaGpKTFdDdz09
Facebook: https://www.facebook.com/USPGglobal
You can join at any time that suits you, stay for as long as you like and come back as many times as you want. You can join the slot allocated to your province (9.30am for Wales) or choose to pray with other parts of the world...or both
Pray alone or together
You can choose to watch at home, at work – wherever works for you. And you can decide to pray alone or organise a Prayer Watch Party and invite friends or a church group to join you. Praying with others can be a particularly powerful collective experience. Whatever you decide, you will be contributing to a global wave of prayer and we hope you will feel inspired and united to the global church. 
If you would like to share details with friends and family, you can download our printable poster here.
Resources
Here you can download resources related to USPG's Communion Day of Prayer.
Church in Wales session
The Church in Wales will lead the session starting at 9.30am. It will be led by the Bishop of Bangor and Senior Bishop, Andy John and will feature prayers and reflections on the theme of climate change from each of our dioceses.