Join Brecon's Biggest (Ever) Easter Egg Hunt this Sunday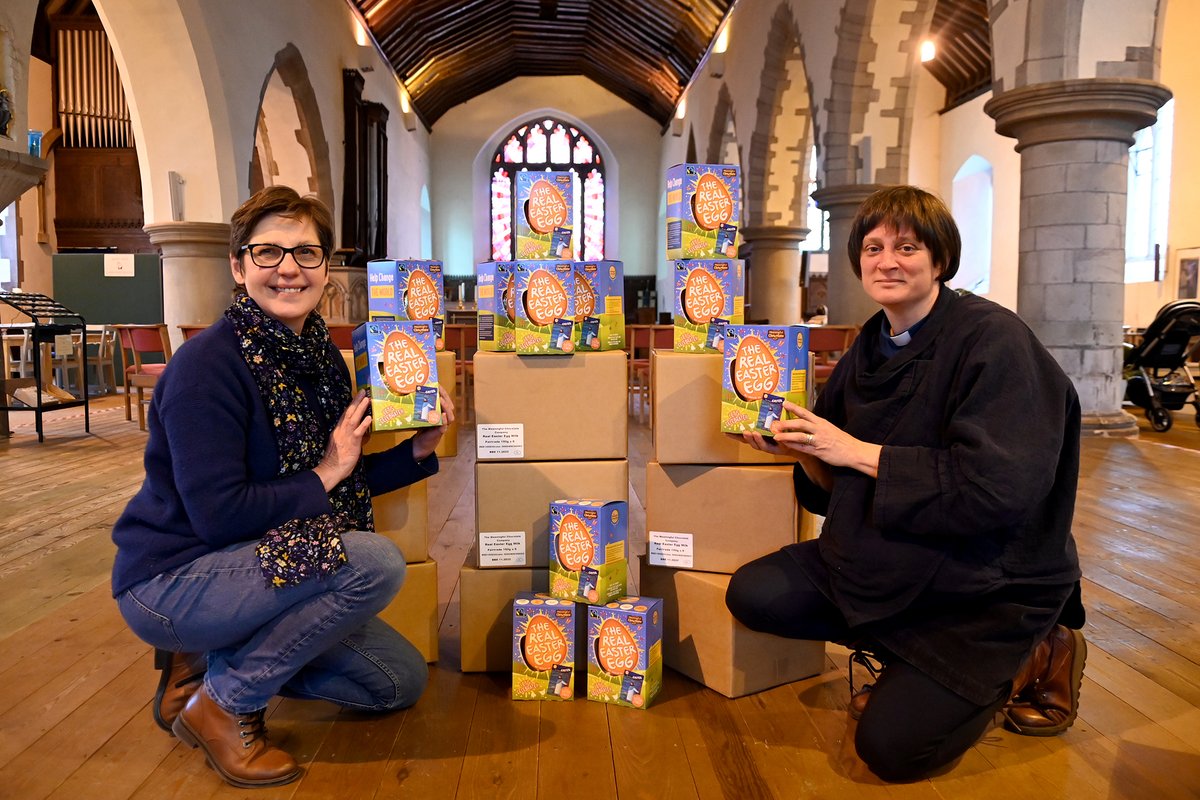 Brecon's Biggest (Ever) Easter Egg Hunt takes place this Sunday.
The Brecon Ministry Area-organised event is free for families and the activity trail will start from St Mary's Church.
Assistant curate in Brecon Ministry Area, Rev'd Anna Bessant, said: "Easter is one of the points in the Church calendar when our Christian theology meets wider culture through the giving of Easter eggs, and organised Easter egg hunts. So, it's seems obvious for the Church to embrace this and work with their communities to create such events. This is our story, and we as the Church needs to have renewed confidence to meet people where they are on own faith journeys."
The event has been made possible thanks to grants from the diocese, the Meaningful Chocolate Company and the Friends of Brecon Cathedral, as well as sponsorship from local businesses. The Meaningful Chocolate Company also donated 60 eggs to Brecon Foodbank.
Children will return to St Mary's after completing the trail for a party tea - donated by Morrisons in Brecon - and each child will receive an egg
"At a time when families are struggling with finances and other pressures that have been greatly increased by Covid, this will be a tangible demonstration of God's generous tender love and the Church reaching out to connect with people through the Easter story," Anna said.
"I have spent my time in Brecon chatting to people building relationships across the community. It is not just the money that makes this possible, although people have been hugely generous, it is people's heart for being a part of it that has made it possible."
The event starts at St Mary's at 2.30pm on Sunday, April 17.
Brecon Ministry Area has thanked the Diocesan Mission Fund, The Friends of Brecon Cathedral, The Meaningful Chocolate Company, TimeOut Brecon, Kensington Baptist Church, Rev'd Canon Dennis Parry, Liz Parry, DM Prosser, Morrisons Brecon, Caleb Roberts Insurance, Red Kite Solicitors, Clee Tompkinson Francis Estate Agents, Llanfaes Dairy, The Hours Café and Bookshop, Cariad, Peter James MBE (High Sheriff of Powys), Hay and Brecon Farmers, Robert Price – Builder's Merchants, and the Brecon and Radnor Express for making the event possible.