James succeeds father Tim as Diocesan Registrar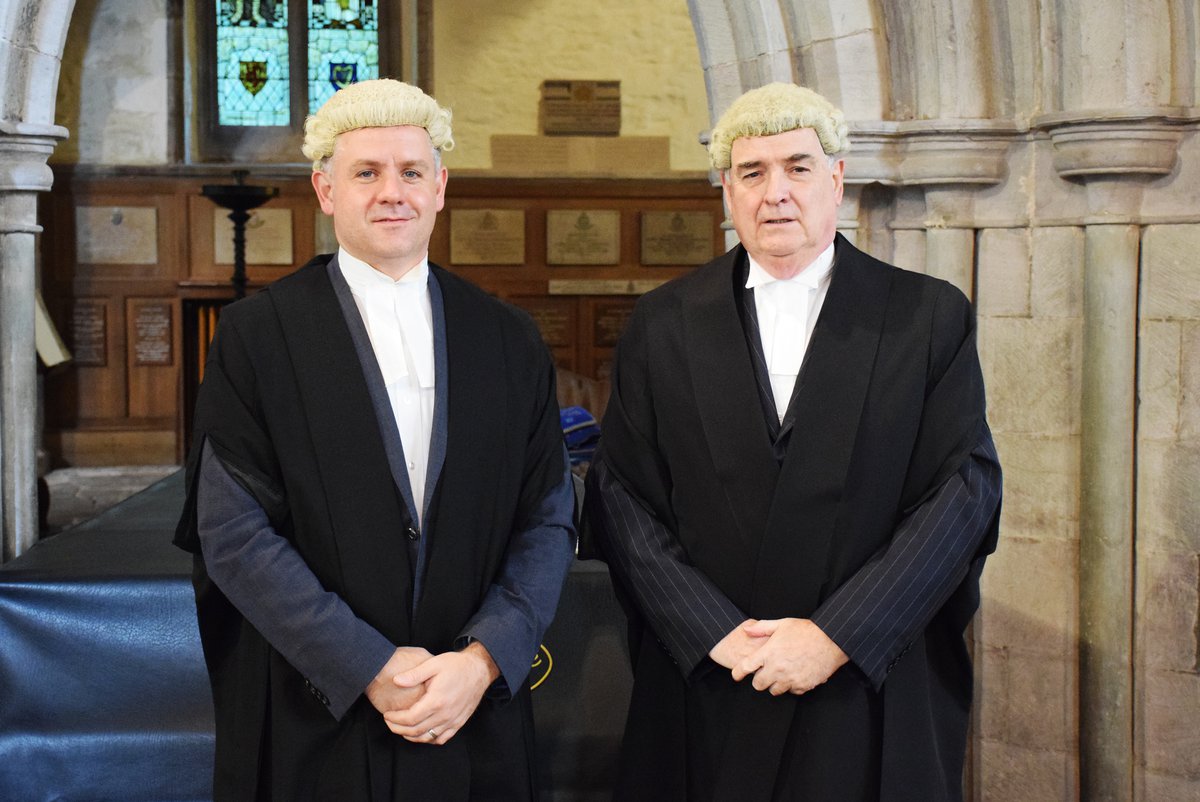 On December 30th, because of the Church in Wales's constitutional age-limits, Tim Davenport 'hung up' his lawyer's wig and retired as Registrar of the Diocese of Swansea & Brecon and Bishop's Legal Officer, a position he has held since 1994 when he succeeded the late Geoffrey Mendus.
Prior to this, Tim had been Registrar to the Archdeacon of Brecon.
Archbishop John said: "In addition to serving in these roles, Tim has served the Diocese and Province in a variety of capacities, and in each and every one, he has demonstrated both a commendably conscientious approach and a first-class dedication to his tasks and duties. In addition, and for obvious reasons, he has been a wise friend and confidante to the bishops he has served, and a valued and valuable member of the Bishop's Staff.
"I would wish to mark his retirement by putting on record my personal thanks for all that he has done, thanks which, I am sure, the Diocese as a whole, will echo. Tim will be succeeded in the role of Registrar and Bishop's Legal Officer by his son and professional colleague, James, who currently serves as Deputy. In thanking Tim, I welcome James and express my gratitude that he has accepted the appointment."