Gower Pilgrimage Way on track after funding success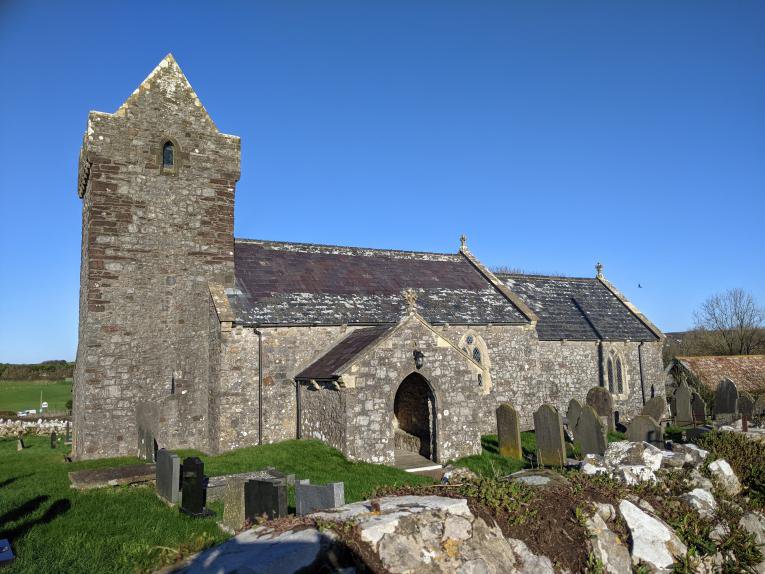 A pilgrimage route across Gower, linking historic churches, chapels and other sacred Christian sites, is a step closer after a successful funding bid.
The Gower Pilgrimage Way, led by Gower Ministry Area, will be established next year with backing from the Swansea Council-managed Rural Development Programme (RDP).
The RDP is a seven-year European Agricultural Fund for Rural Development programme. Funded by the European Union and the Welsh Government's Rural Development Programme 2014-2020, it's due to end in 2023.
A spokesman for the benefice said the funding would "enable the Gower Pilgrimage Way and Festival to become a reality in 2022".
"This will help residents and visitors to learn more about our historic churches, the lives and faith of the Celtic saints who founded them, and the faith of those using the churches today, whilst at the same time enjoying fine walks in this Area of Outstanding Natural Beauty," he said.
"The initiative will promote sustainable tourism in Gower throughout the year, and should bring benefits to local businesses in our rural communities."
The Parish of South West Gower's 'Connecting People with their Heritage' project has also been awarded £9,880 from the 15-Minute Heritage Fund from Cadw – the Welsh Government's historic environment service and The National Lottery Heritage Fund, for projects that connect communities with the heritage around them.
It is based on an idea called the 15 minute city where 'most daily necessities can be accomplished by either walking or cycling from residents' homes.
The grant will be used for information boards and signposting in the parish.