Doves of Hope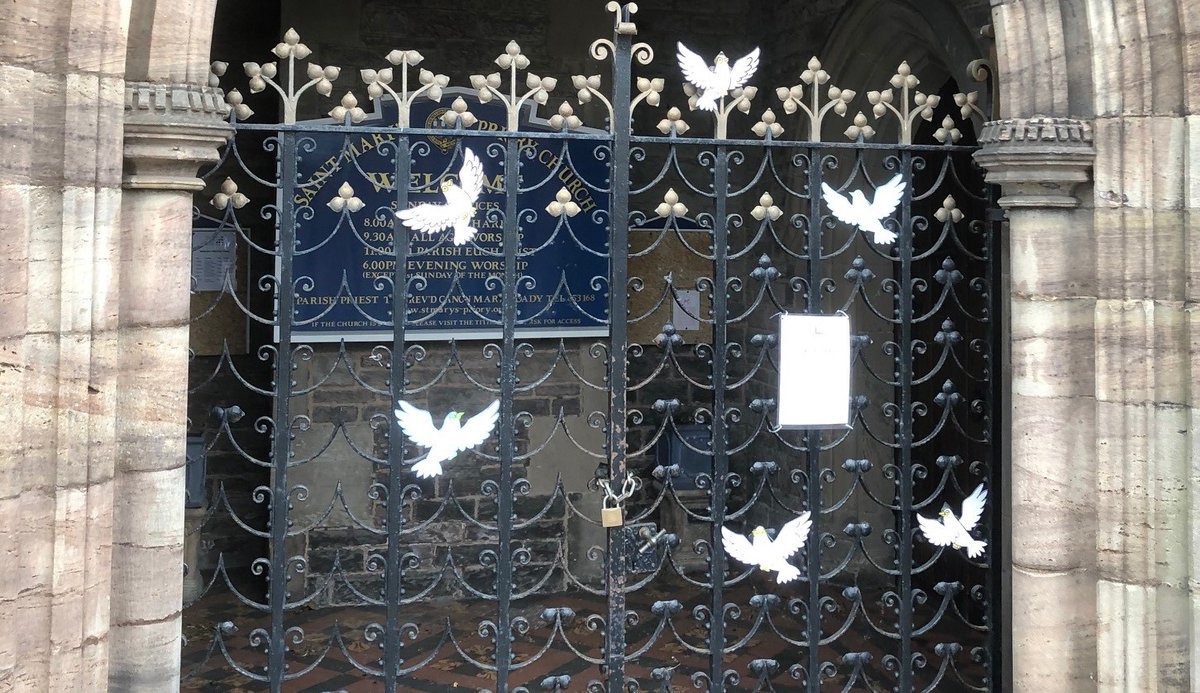 As Diocesan Director of Education I have missed visiting and being part of school life in the diocese. It has been a very strange time, being in lockdown with this pandemic affecting all of us. It hasn't been easy, being distant from our loved ones, family and friends and getting used to a new normal.
As I said, I have missed being in schools and it is going to be a bit different in the way we are going to go to school. Schools have been creative and worked extremely hard in way they have been teaching and learning and supporting their pupils, with wellbeing a top priority. I've even become a YouTuber to help the schools.
Schools are special places and without the pupils and staff they are just an empty building, schools are about all people, learning and working together. Everyone is special and Church school have Christian beliefs and values at their heart. This means that every child and adult associated with the school is not just important because they are members of the school but because they are seen as unique individuals within God's creation.
Pupils, parents and member of staff will find church school are as good as any other good schools, but they feel different and distinctive. That distinctive difference will be rooted in Christian values that affect the way everyone is respected.
At the heart of the Christian message is the theme of hope, but what is hope? Hope is much more than a mood. It involves a commitment to action… What we hope for, should be what we are prepared to work for … as far as that power lies in us.
There are numerous references to hope in Bible. RC Spoil explained that: "Hope is called the anchor of the soul (Hebrews 6:19), because it gives stability to the Christian life. But hope is not simply a 'wish' (I wish that such-and-such would take place); rather, it is that which latches on to the certainty of the promises of the future that God has made." Brother Lawrence writes: "Many things are possible for the person who has hope. Even more is possible for the person who has faith. And still more is possible for the person who knows how to love. But everything is possible for the person who practices all three virtues."
The quote from Barack Obama is inspirational: "Hope is not blind optimism. It's not ignoring the enormity of the task ahead or the roadblocks that stand in our path. It's not sitting on the sidelines or shirking from a fight. Hope is that thing inside us that insists, despite all evidence to the contrary, that something better awaits us if we have the courage to reach for it, and to work for it, and to fight for it. Hope is the belief that destiny will not be written for us, but by us, by the men and women who are not content to settle for the world as it is, who have the courage to remake the world as it should be."
What does hope mean to you?
What Bible stories relate to hope?
My brother had the idea to put doves of hope on a local church door and this has grown and grown.
Why did he do this?
What is the significance of doves?
What do doves mean to you?
Where are doves found in the Bible?
Why are doves important symbols?
To me doves have great symbolism and connection to Biblical stories, they mean hope and I have written my hopes on my dove and placed it in my window.
There is an article on the Church in Wales website about my brother's doves https://www.churchinwales.org.uk/en/news-and-events/doves-hope/ where he explained that "The image of a dove can be interpreted in many different ways. Whereas rainbows are bright and cheerful, raising the mood of the people who see them and lighting the darkness, doves are more symbolic.
For Christians, the dove is a powerful symbol of the Holy Spirit and God's love for us, such as the one that landed on Jesus as he was baptised. Doves also represent hope - it was a dove which returned to Noah's ark with an olive branch to show the flood was over. They are symbols of hope, that the situation we are in will be over at some point. Doves are for looking and moving forward.
The doves started when I was on one of my early morning exercise walks. I walked past a locked-up church and it seemed a dark empty place. So I embraced my inner Banksy, made six cardboard doves and hooked them on the gates. The people of the town responded well and now there are doves on all the churches in Abergavenny and they are starting to appear in shops and people's windows.
I have made a film showing the growing number of doves appearing in the community with an instructional guide of how to make and draw one. https://youtu.be/arp8lVAZLkQ
Doves are for everyone and it will be lovely to see your dove with your hopes written on it and what doves mean to you displayed in your windows all across the diocese.
John Meredith, DDE