Closure-threatened Llanbedr school a place of a place of 'happiness and achievement'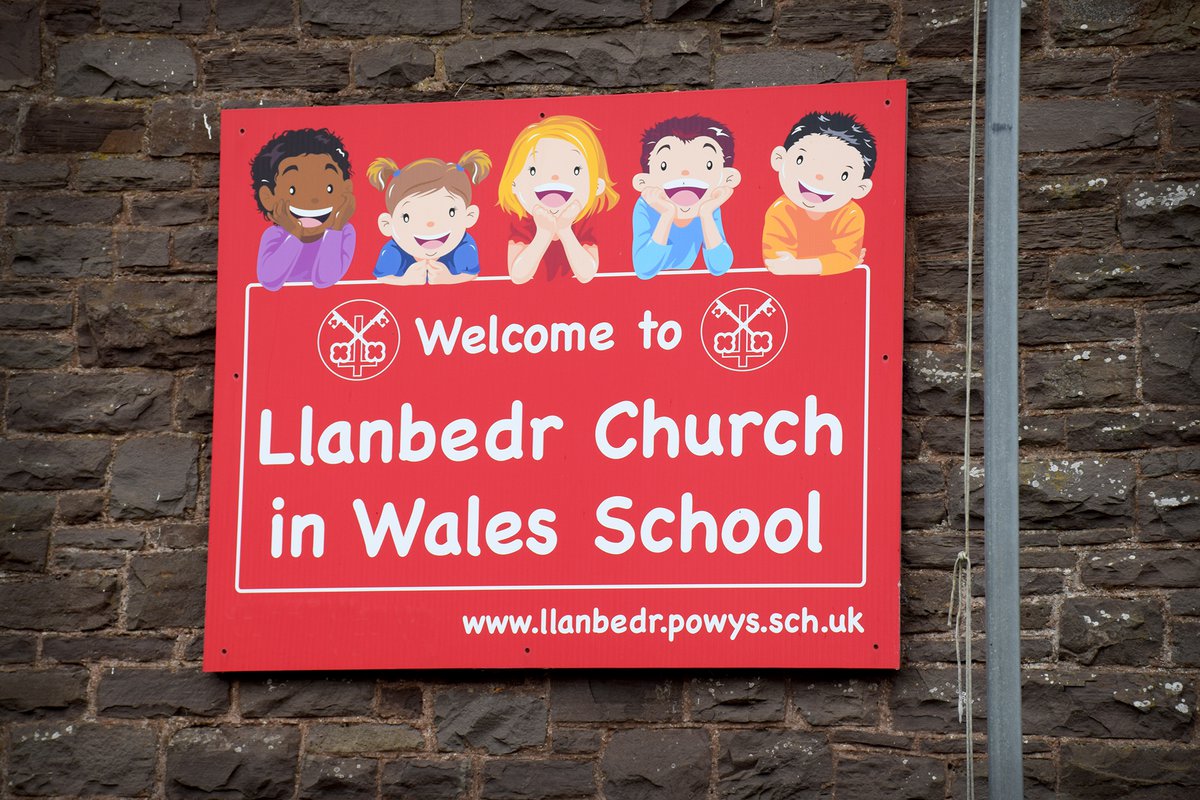 Llanbedr Church in Wales Primary School offers "the highest standards of teaching and opportunities for learning" and closing it would "break a contract with the community", Powys County Council has been told.
The Diocese of Swansea and Brecon, which provides financial, Christian and governance support, was responding to the council's consultation on plans to close the school. If they get the go-ahead, the school could close at the end of August 2022.
Responding to the consultation, the diocese said: "Llanbedr Church in Wales Voluntary Aided School is an excellent school, where well-being of all is central to the success of the school: a place of aspiration, achievement and hope within a rural community.
"It is the diocese's hope that the school remains open to serve that local community, and continues to be a place of joy, happiness and achievement where everyone is valued, focusing upon wellbeing. Parents have expressed their gratitude to the school for providing this, where their children's additional learning needs have been catered for in full."
In 2018 Llanbedr won the Welsh Primary Schools cricket championship and in 2019 was overall champion in a national STEM competition.
It is the only school in the area with an extensive range of after school extra-curricular clubs, which take place five days a week, and it also has a breakfast club.
"In the diocese we are concerned about governance, as Llanbedr is a Voluntary Aided school, where the Governing Body in Church of Wales has a Christian foundation, with foundation governors forming a significant proportion of the governing body," the diocesan response said.
"They have a particular duty to ensure that the school is fulfilling the terms of the foundation and we are concerned by closing it, this will be broken, breaking the contract with the local community."
One foundation governor, Rev Annabelle Elleltson, said: "Through the consultation process, parents and governors have been cheered by the response of the community, who are horrified at the impact this would have on a wide range of people both in the village and the wider Gwryne Fechan community.
"Children from the school hold services in the church, contribute to the flower rota, hold outdoor lessons in the churchyard, and many people in the village go in to help with the garden, lead clubs and listen to reading.
"School events such as nativity and harvest are highlights for people who are at risk of isolation in this rural area, and many people in the village were overjoyed when the children came back to school from lockdown, and the sound of their playing rang across the village again.
"The school contributes to the community, and the community contributes to the school, giving the children a sense of belonging, of rootedness and a sense of who they are."