Candle lit to mark Srebrenica Memorial Week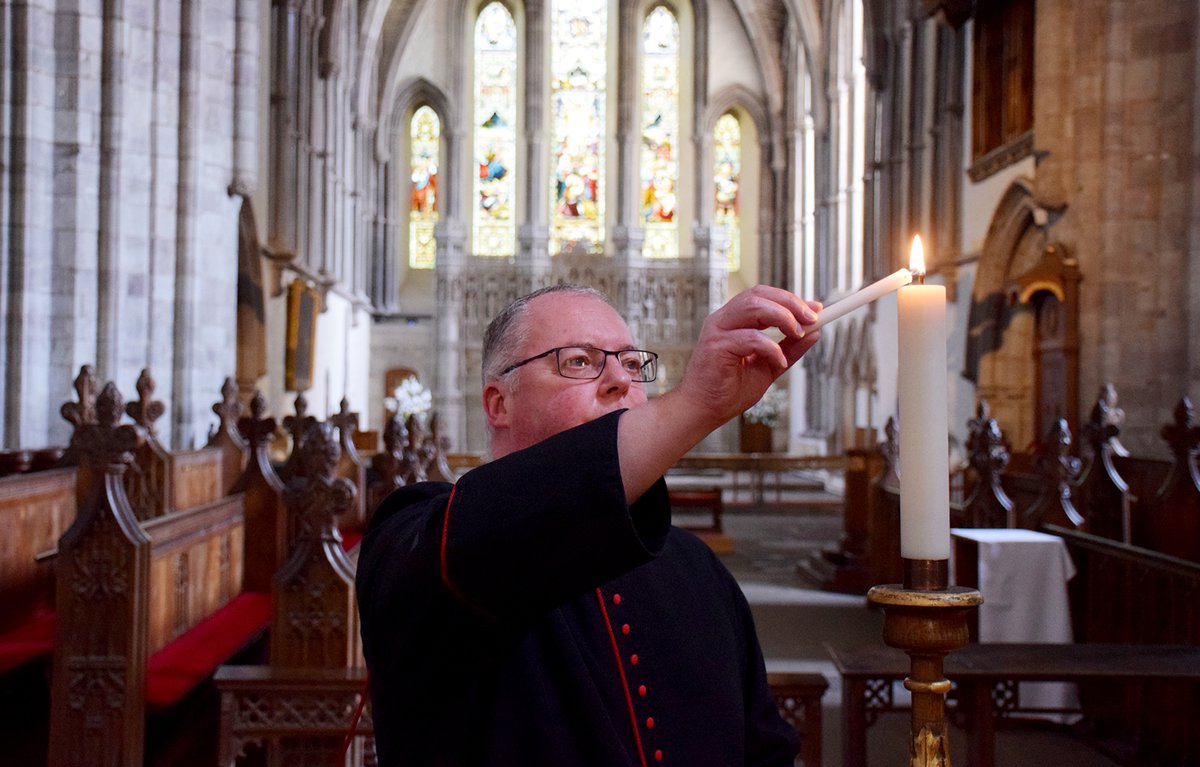 Dean of Brecon, the Very Reverend Dr Paul Shackerley, has lit a candle at Brecon Cathedral to mark Srebrenica Memorial Week.
Remembering Srebrenica, a charitable organisation funded by the Ministry of Housing, Communities and Local Government and supported by the Foreign Office, is aiming to raise awareness of the genocide in Bosnia and bring people together to tackle hatred and help build safer, stronger communities here in the UK.

Each year, it raises awareness during Srebrenica Memorial Week by collaborating with councils, schools, faith groups and other organisations with over 1,100 acts of commemoration taking place in 2019.

This year's Srebrenica Memorial Week will be taking place from 5th July to 12th July where communities across the UK will commemorate the 25th anniversary of the genocide, where over 8,000 Bosnian Muslim men and boys were murdered, simply because of their faith.

Churches are invited to commemorate Srebrenica this Memorial Week by holding an act of commemoration between the 5th and 12th July.
Some suggestions as to what you can do are:

Holding a virtual Sunday service on either the 5th or 12th of July;
Posting our statement on your website or social media to show your solidarity with the survivors of the Bosnian genocide;
Lighting a candle in remembrance of the victims of genocide;
Connecting with other faith groups to organise an interfaith event online, for reflection or prayers.

There is a range of resources available including a statement to mark the anniversary, speeches and prayers which can be found here.