Bags of happiness as churches deliver Christmas gifts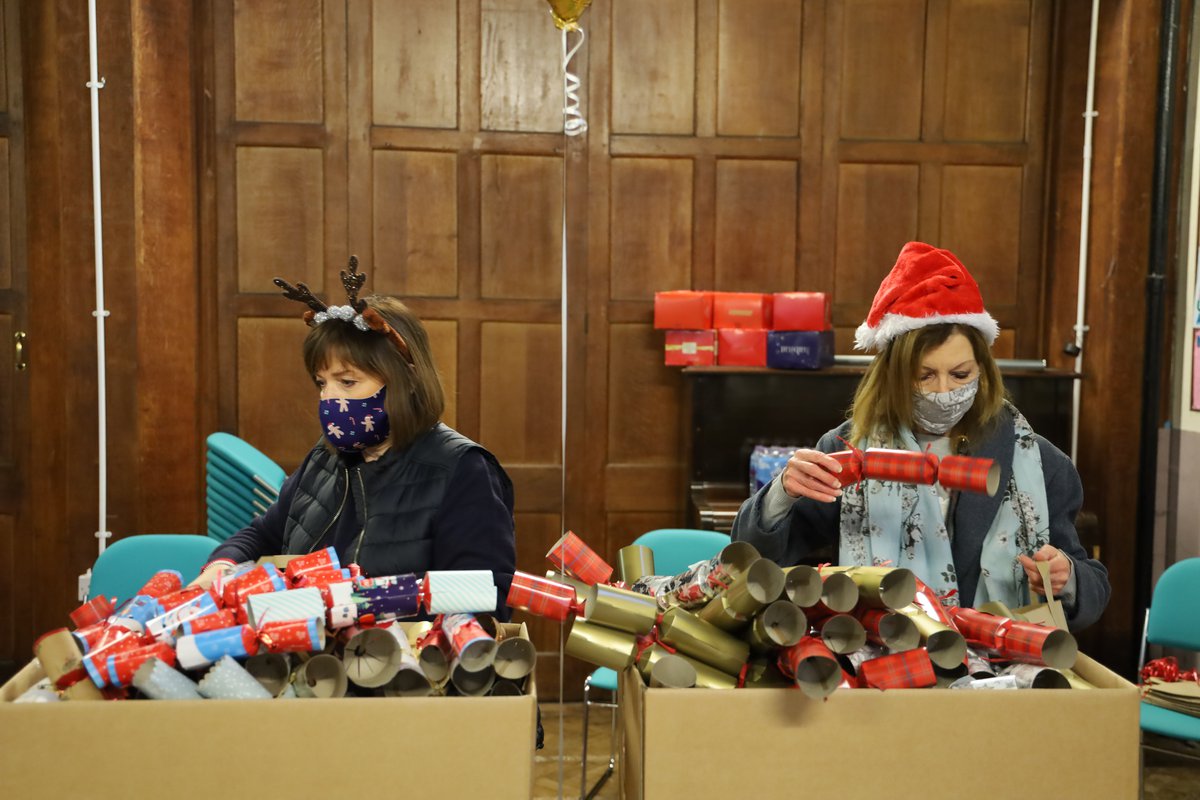 Churches across Swansea are helping to deliver thousands of 'bags of kindness' this Christmas.
The bags – which contain food, clothes and gifts – are part of the Love Christmas scheme, run by church-based charity Love Your Neighbour. The charity said the aim of distributing the bags is "helping each recipient materially and enabling them to feel the warmth of human connection" and it is hoping that one million people in the UK will receive one this Christmas.
St Thomas' Church in the city's Eastside has donated 1,000 bags to local schoolchildren and members of the community.
Vicar Steve Bunting said: "Every child in St Thomas and Danygraig schools, all the people in local sheltered housing, are getting a bag. Each bag has mince pies, cake and a gift.
"The idea is that Christmas is an unexpected gift for us with Jesus being born and therefore this is a gift from us to do something to love our neighbours."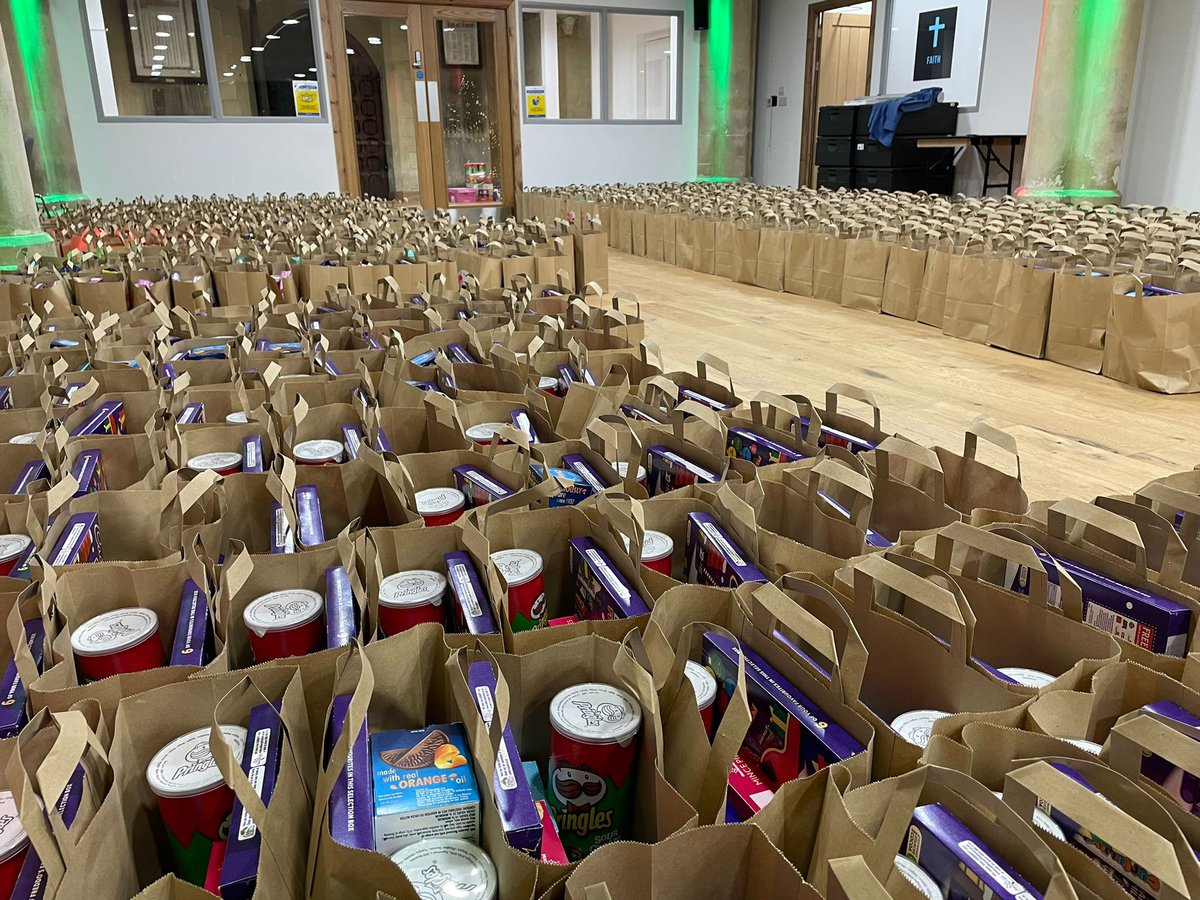 Rev'd Anthony Porter in Llangyfelach Church and Rev'd Jonathon Wright in Cockett are helping to distribute the bags in their parishes.
Russ Dwyer, head of St Thomas Community Primary School, who received a blessing bag for every child and member of staff said: "The school family are extremely grateful to receive Blessing Bags from St Thomas Church. This was such an extremely kind gesture and we have had such lovely, emotional and heartfelt comments shared with us as a result. On behalf of the whole school family, thank you to Reverend Bunting, and the whole church, for thinking of us all in this way."
Stuart Davies, headteacher of Danygraig Primary School, said: "We are extremely grateful for everything that St Thomas Church and Rev'd Steve and his team do for our school and the wider community. After a very difficult year, with lots of uncertainty and disruption, every child left school with a gift bag that was filled with treats and hope and, above all, it made them smile. The church is at the heart of the community and at Danygraig Primary School, we are proud to work in partnership with St Thomas' Church."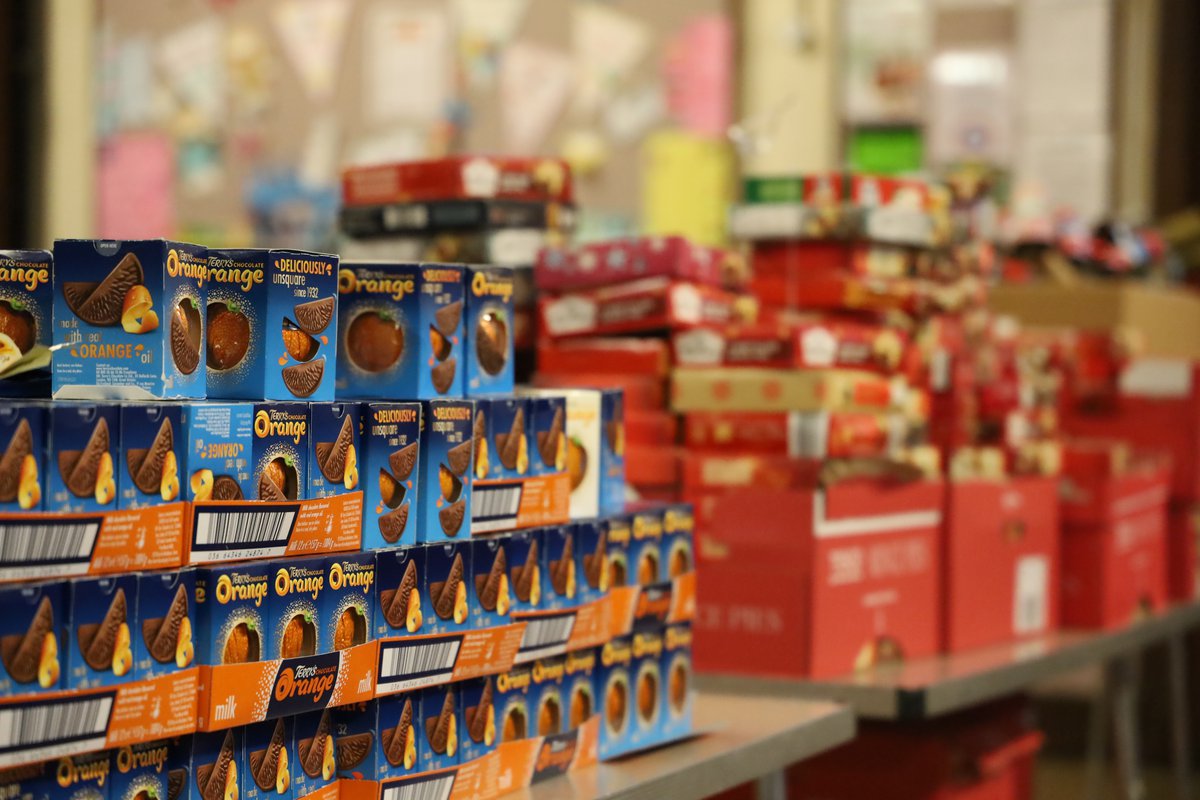 St Catherine's Church in Gorseinon packed and distributed 750 bags to its community on Saturday, including donations from local schools.
Vicar Dr Adrian Morgan said: "We did 600 as a church and we worked with and had donations from Ysgol Gyfun Gŵyr, Gower College and Ysgol Gynradd Gymraeg Pontybrenin.
"It was phenomenal and really, really encouraging. We had the packing day on Saturday and, as well as church members packing, we had volunteers from the community and even the local PCSOs."
Rev'd Adrian said taking part in the campaign had been a way of sharing kindness with the community.
"We recognise that people have had a really tough time over the last two years. Even if they haven't experienced bereavement, isolation or anxiety, because of the pandemic every single one of us has been through Covid. It's been a challenging time, but we wanted to share love and kindness across the community," he said.
"People were absolutely amazed to receive the gifts. Some people were in tears because the joy of receiving an unexpected gift was so moving for them."