£30k donation to Faith in Families to help with Cwtch renovation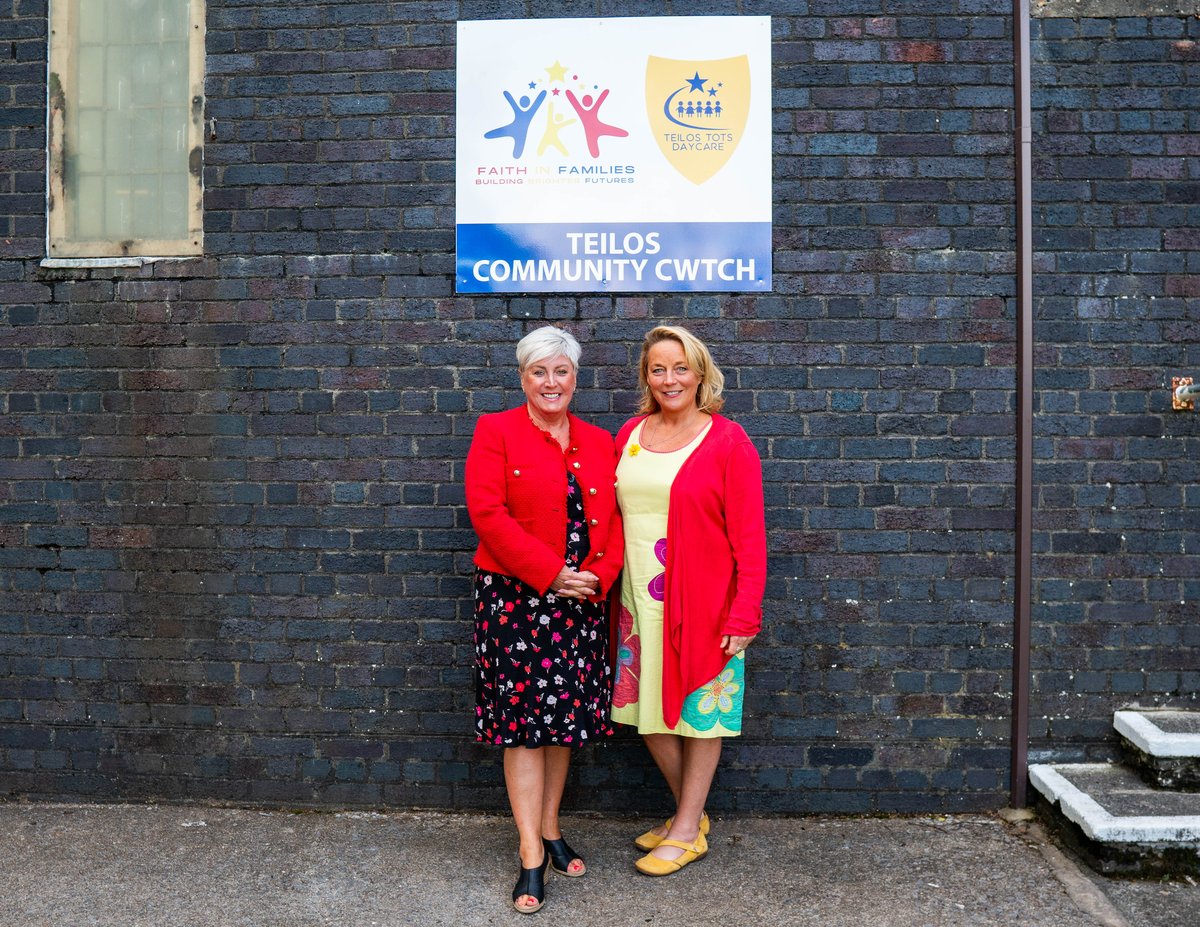 Swansea Building Society has made a donation of £30,000 to Faith in Families to help with the repair and renovation of the charity's vital Community Cwtch, St Teilo's Church in Portmead.
Established in 1999, Faith in Families is a charity with centres in Swansea and Brecon offering a range of services from childcare to lunch clubs. Its three Swansea centres are based in deprived areas of the city and provide support and inspiration to families within the community. The charity's vision is to build brighter futures and create a city where every child can reach their full potential.
The society's involvement with the charity began in October 2022, when its chief executive, Alun Williams, and area manager, Jane Parker, met with Cherrie Bija, CEO of Faith in Families, during a visit to St Teilo's Church, known as Teilo's Community Cwtch.
During the visit, Alan and Jane were told that, owing to a leaky roof and inadequate insulation, one of the rooms remained unusable for six months each year, affecting the facility's functionality and comfort.
Jane orchestrated a project team, convening a meeting with members of the local business community, who were similarly inspired by the organisation's remarkable story and rallied to offer their assistance.
Support swiftly poured in and a roof survey was undertaken, along with re-costing of repair work by a quantity surveyor, and a bat survey. Additionally, donations were made by various businesses for materials, labour and scaffolding.
Work is now due to begin at the end of the month, propelled by the funds donated by Swansea Building Society. The repair and renovation of the space will include a re-decoration of the interior, insulation, and a new suspended ceiling.
Jane said: "I cannot adequately express my thanks for the incredible support we have received. The remarkable bond and respect that Swansea Building Society enjoys within the business community has surpassed all expectations. Cherrie and her dedicated teams continue to effect transformative change in our most needy communities, and it's truly humbling to witness their selfless efforts day in and day out."
Cherrie said: "Last year, Faith in Families helped almost 12,000 children. Our main focus has always been supporting them, and fundraising is crucial for that. Fixing the leaking roof has been a long-standing problem with no solution. The amazing support from Swansea Building Society, local businesses, and partners has been incredible.
"Their generosity will let us rebuild the space before winter, providing a warm, safe place for children and families when they need it most. This partnership shows how much we can achieve when people and businesses work together for a better future – tackling poverty with kindness and compassion and making Swansea an amazing place for everyone, it's absolutely immense and we are so grateful for everyone coming together to do this for us."