Climate Action for Churches webinar review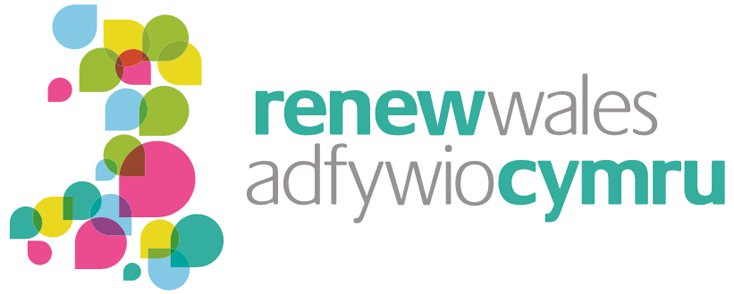 Renew Wales' Climate Action for Churches event was a webinar event and the link for the webinar is here, writes Rev Trina Lodge.

Here are some highlights from the webinar:
Renew Wales (RW) says that every group can make a difference to climate change and they 'support people to take enterprising action on climate change and sustainability'. RW works by giving peer to peer support to a group's specific area of interest – from waste issues, transport, nature or food issues. RW works with the group to create an action plan and then puts the group in touch with peer mentors. The mentor's time is paid for by RW, funded from the Lottery through DTA Wales.
We heard case studies, which had a common theme of community action. Groups wanting to make a difference need to establish:
How they can make use of their existing space, buildings and skills - from simple steps to longer term goals.
How they can support others to support action on climate change
We heard an excellent presentation on A Rocha's 'Eco Church' initiative from Rev. Stuart Elliot. He told us a little about A Rocha (the name meaning the Rock/The Church/the Earth) and talked about the Eco Church online assessment system and the categories of the on-line assessment, completion of which links with the different levels of awards. He signposted us to 'God's Acre' and 'Carbon 360' as being useful tools to help with assessing where a church can progress towards these goals: Eco Church has now included links to these and other tools. (Note: one of our churches in our Ministry Area has achieved the first (Bronze) award and has found the process to be very thought-provoking. I can thoroughly recommend forming a group of like-minded people to look at the Eco Church categories and to register your church!) One section of the assessment that Stuart mentioned was less well-achieved was that of lobbying MPs, councillors, AMs etc. for action on climate change! We can do better… Eco Church isn't just about the church itself, it's about communicating with the outside world. Actions speak louder than words!

Compellingly, projects for churches to have greater sustainability – such as renewing a floor that is damp and cold - can have other very positive effects in dealing with health and safety issues such as access, comfortable temperature, improved layout and dementia friendly colour coding, to list but a few.
The webinar split into workshops: the workshop which was recorded as part of the webinar was about engaging with communities. We were urged to engage with the wider community, other local sustainability groups, our schools, joining further afield by twinning our churches or toilets with those in developing countries, to support them.
Thank you, renew Wales, for a very motivating webinar!

FURTHER INFORMATION AND SUPPORT
Faith-related Organisations/ Resources
A Rocha UK – a Christian charity working for the protection and restoration of the natural world. Manages Eco Church Awards Scheme and provides useful resources.
website: ecochurch.arocha.org.uk/
Operation Noah – a Christian charity working with the Church to inspire action on climate change. Provides a range of online resources.
website: operationnoah.org
Green Christian – charity set-up to share insights between Christians and the green movement. Publishes bi-annual magazine and offers other resources.
website: greenchristian.org.uk
Climate Stewards – project that promotes voluntary carbon offsetting.
website: climatestewards.org
Cafod – international development charity and official aid agency of the Catholic Church in England and Wales. Runs campaigns on climate and Fairtrade and a Lifesimply Award.
website: cafod.org.uk OR https://cafod.org.uk/Campaign/Livesimply-award
Christian Aid – official relief and development agency of Protestant and Orthodox churches in the UK and Ireland. Runs campaigns on issues such as climate change.
website: christianaid.org.uk
Climate Sunday - All the info you need to hold a climate-focused service
Season of Creation - website: seasonofcreation.org
Christian Climate Action-website: christianclimateaction.org
Cytun -Eglwysi ynghyd yng Nghymru/ Churches Together in Wales (ddeunydd Sul yr hinsawdd)
website: cytun.co.uk/hafan/deunydd-addoli-ar-gyfer-sul-yr-hinsawdd-a-thymor-y-cread/
Churches Together in Britain and Ireland
website: cbti.org.uk/environment-churches-and-christian-organisations/
Others
Renew Wales – helping communities reduce their carbon footprint, adapt to climate change and live more sustainably. Offers free peer mentor support and training to community groups.
website: renewwales.org.uk
Fair Trade Wales – the national organisation for Fair Trade education, policy, procurement, support and campaigning in Wales. Resources and information on fair trade.
website: fairtradewales.com
Size of Wales – raising funds for forests and raising awareness of their importance in tackling climate change. website: sizeofwales.org.uk
WCVA – the national membership organisation for the third sector in Wales. Provides information, advice and training on funding, volunteering and community projects.
website: wcva.org.uk
Sustainable Communities Wales – offering free support and advice to help make community buildings more energy efficient or for renewable energy installation. Also able to arrange interest-free loans to help larger projects. website: sustainablecommunities.wales
Books:
Theology for Ecology:
-Bauckham, Richard: Bible and Ecology
-Tillett, Sarah (ed): Caring for Creation
-John Ray Initiative: A Christian Approach to the Environment
Lent Book / Reflection
Valerio, Ruth: Saying Yes to Life
Worship Resources
Polhill, Chris: A Heart for Creation
Alternative views from a wide variety of faith perspectives:
Vaughan-Lee, Llewellyn (ed): Spiritual Ecology, The cry of the earth
On consumerism, economics, ecology and theology
McFague, Sallie: Blessed are the Consumers
On economics and environment
Raworth, Kate: Donut Economics - See also above, Oxfam report - The Welsh Doughnut