Bishop John's profile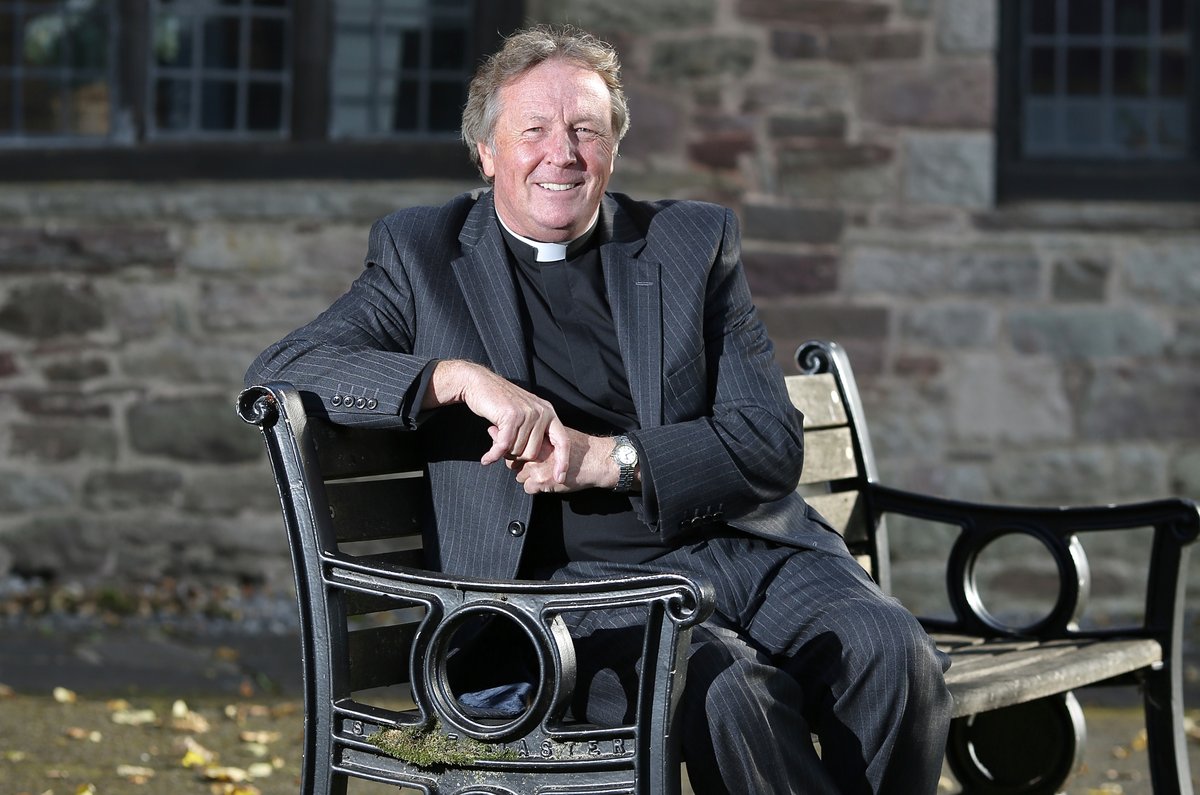 The Right Reverend John Lomas
Originally from Ashton-under-Lyne, Bishop John Lomas joined the Royal Navy after leaving school to train as an aircraft engineering mechanic in the Fleet Air Arm. He worked on Phantom F4 jets, Lynx helicopters and Sea Harriers on airship carriers around the world, and served in the Falkland War. After leaving the Navy he spent two years in the Middle East working on Tornado Jets.
John began training for ministry at St Michael's Theological College in Llandaff, Cardiff, and was ordained in 1994.
His first curacy was at Rhyl where he served for five years from 1994 to 1999. He was also Padre to the 3rd Battalion of the Royal Welch Fusiliers. He then returned to the Royal Navy as a Chaplain to the 3rd Destroyer Squadron serving on HMS's Edinburgh, Glasgow and Liverpool. During this time he served in Sierra Leone and returned to the Falkland Islands. While there, he led a poignant service of remembrance at the Mount Pleasant War Memorial which was inscribed with the names of those he had served with 19 years earlier.
John returned to Wales as Vicar of Holywell in 2001, where he spent the next 10 years and oversaw the building of the new St Peter's Church.
He was made a Canon Cursal of St Asaph Cathedral in 2008 and served as Area Dean of Holywell from 2008 to 2011.
John was appointed Transition Missioner for Corwen from 2011 to 2013, followed by a year as Transition Missioner for Bangor Monachorum. He became Archdeacon of St Asaph in 2014 and, following a diocesan reorganisation, was appointed Archdeacon of Wrexham in 2018. He was appointed Bishop of Swansea and Brecon in November 2021.
John met his wife, Jan, in school. They have two daughters and five grandchildren. In his spare time, he enjoys walking and reading.