Safeguarding training sessions for Autumn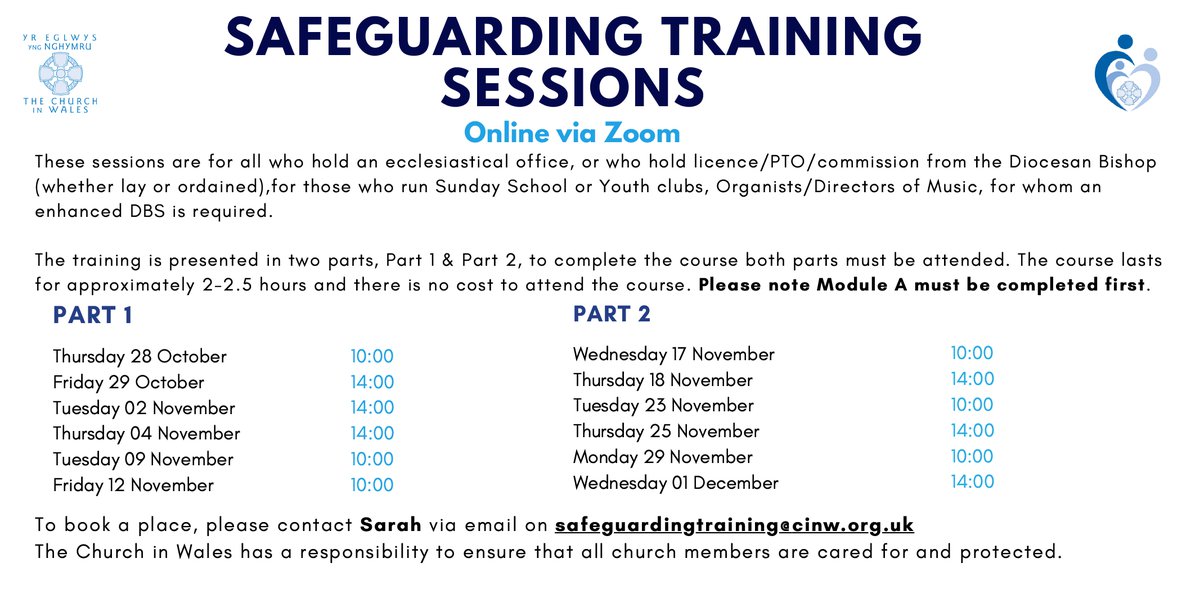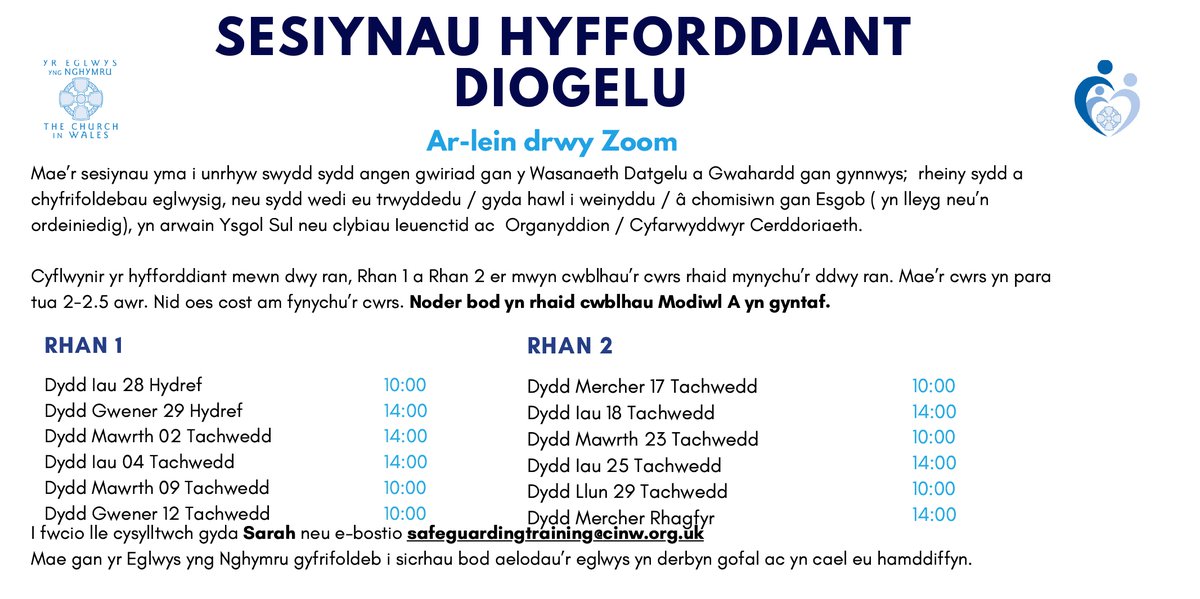 These sessions are for all who hold an ecclesiastical office, or who hold a licence/PTO/commission from the diocesan bishop (whether lay or ordained), for those who run Sunday school or youth clubs, organists/directors of music, for whom an enhanced DBS is required.
The training is presented in two parts, Part 1 & Part 2, to complete the course both parts must be attended. The course lasts for approximately 2-2.5 hours and there is no cost to attend the course.
To book a place, please contact Sarah via email at safeguardingtraining@cinw.org.uk