Cathedral backdrop for online Baroque Festival 2020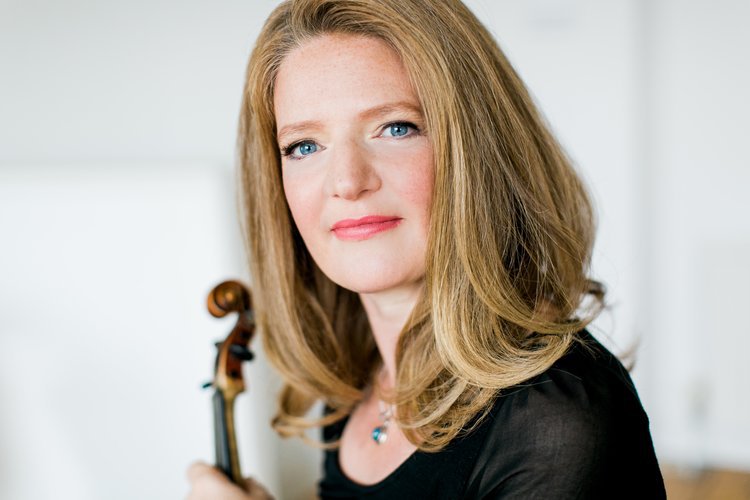 Tickets are on sale for Brecon Baroque Festival 2020 Online (23-25 October) which includes the eagerly-awaited première of Chad Kelly's arrangement of the Goldberg Variations, created especially for Rachel Podger and Brecon Baroque. There is also a documentary about the project featuring all the musicians plus celebrated author, Horatio Clare. The Festival is bookended by Rachel and Chad with an introductory talk and an interactive Q&A event.
The Goldberg Variations were filmed in the sun-drenched south transept of Brecon Cathedral. The transept dates from the 13th Century and its magnificent stone walls are adorned with 18th Century memorials, a fitting backdrop for Chad Kelly's reimagining of JS Bach's 1741 Goldberg Variations. The 32-movement work and the setting of Brecon Cathedral sit well together, with the wild and beguiling energy of the musicians and the mountains around them.
The Festival's documentary, 'The Making of the Goldberg Variations', stitches together the story of the filming of this brilliant new arrangement over three balmy days in August. Despite the odds in the wake of Covid-19, Rachel Podger gathered nine Brecon Baroque musicians from around the world who worked tirelessly to film something that they themselves described as "genius" and "quite extraordinary". The film gives an insight into the musicians and the process and includes an interview with Horatio Clare. Horatio grew up in the mountains nearby and his book, "Something of his Art: Walking to Lubeck with J S Bach – Field Notes", will feature in the Festival's three-year plan from 2021.
For tickets and details of how to sign up for the Festival's mailing list visit www.breconbaroquefestival.com/2020