Bells & Bellringing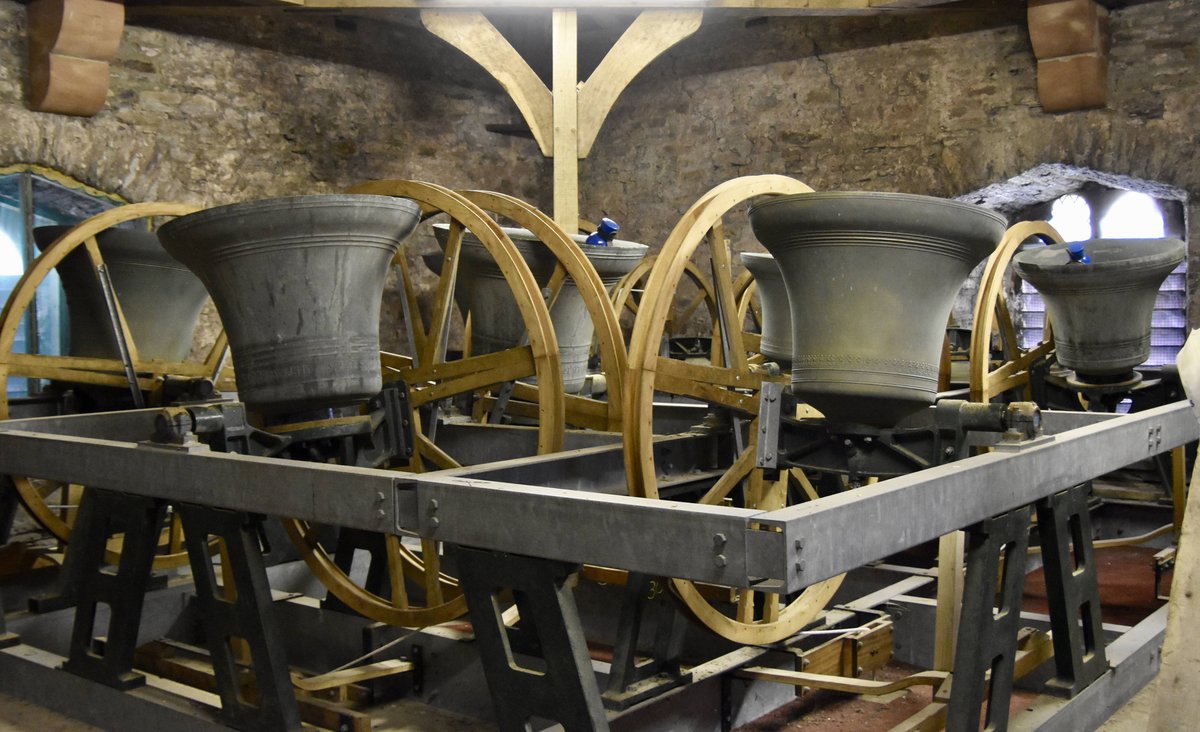 The Bells
Brecon Cathedral has the only ring of ten bells in the diocese. The three oldest bells date from 1745, the remnants of a ring of six cast by Rudhalls of Gloucester. In 1995 seven new bells were added as part of a major project to celebrate the 900th anniversary of the founding of the priory church of St John the Evangelist and the 70th anniversary of the creation of the diocese of Swansea and Brecon.
Ringers
A dedicated band of ringers from Brecon and the surrounding area ring the bells. They also ring at St Mary's and St David's, Llanfaes, as well as providing support to other local towers. Some of the members have been ringing for many years while other have joined the band more recently.
Ringing
In addition to Sunday and special service ringing, the joyful sound of the bells can often be heard at weddings and at other times such as Christmas Day and New Year's Eve. The bells are also used to commemorate and celebrate national and local occasions including significant anniversaries, royal events and the Rorke's Drift service.
Becoming a Bellringer
Ringing is a fascinating activity that uses a unique blend of physical and mental skills. It provides intellectual stimulation, moderate physical activity and social contact. And it can take you to some amazing places! Brecon ringers are always looking for recruits aged from about 10 years old upwards. Training is given initially on St Mary's bells. Anyone interested would be very welcome at any of the Monday practices. Group visits to the Cathedral or St Mary's can also be arranged.
For more information, please contact the Tower Captain, Paul Johnson
01874 658670 :paul.neuadd@gmail.com