The Most Rev'd John Davies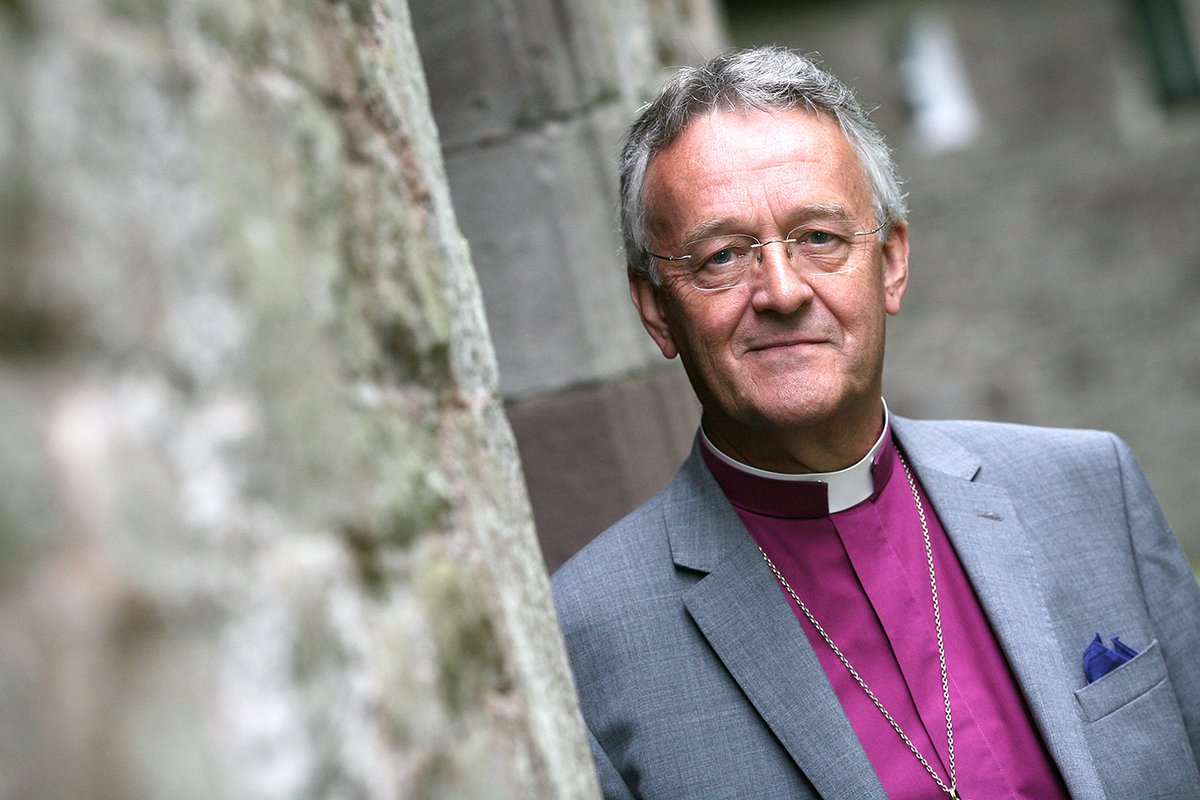 Archbishop John was born at Newport (Mon) and educated at Bassaleg Grammar School. In 1975 he graduated in law from the University of Southampton from where he moved to the Law Society's College of Law at Chester to complete his academic legal training. He began his legal career as an articled clerk in Newport and was admitted as a solicitor in 1977. He continued to work in private practice in Newport, eventually specialising in criminal law, and throughout this time was heavily involved in the life of the church at parochial, diocesan and provincial level.
In 1982 Archbishop John left the law to enter the ministry. He trained at St Michael's College, Llandaff, and, in 1984, was ordained by Archbishop Derrick Childs in the Diocese of Monmouth where he served as a parish priest in a variety of post-industrial, suburban and urban parishes. In addition to his parochial work, he was Diocesan Schools' Officer and Officer for Ecumenical Affairs, and he also served on a number of Diocesan and Provincial committees and other bodies. In 1995 he completed a master's degree in Canon Law with Cardiff University. He was appointed Dean of Brecon in 2000 and, in that role, was able to oversee significant improvements to the fabric and liturgy of the Cathedral. As a former church chorister, organist and choirmaster, Archbishop John has a passionate interest in church music being 'done well', believing that music can do much to enhance the quality, spirituality and effectiveness of many an act of worship, whether through complex musical settings, traditional music or just simple hymns and songs,.
He was elected as the ninth Bishop of Swansea and Brecon in 2008 from when he was the Church in Wales 'lead Bishop' for Church and Society issues. This enabled Archbishop John to maintain and develop a profound interest in matters of social justice and to speak out on a range of issues, including homelessness and housing, rural deprivation, organ donation, assisted dying and poverty. He has long retained a keen interest in issues of crime and punishment, with a particular concern about the treatment and rehabilitation of offenders, the nature of criminality and the negative effects of poor social and educational standards. Having served as the chairman of the trustees of a large hospice in Newport, he has a deep concern for the just provision of healthcare, not least for those in the final stages of life. During his time as Bishop for Church and Society, chaired the Church in Wales's Ethical Investment Group and its International Group. For almost ten years he served as Chair of the Wales National Committee of Christian Aid and as a National Trustee of the charity, and he is the current chair of the Steering Committee of Housing Justice Cymru. As Archbishop, Archbishop John very much values the opportunities which the role affords him to be able to speak out to a wider audience on a range of issues which affect, often adversely, the day-to-day lives of people in Wales and beyond. The role also enables him, through his contacts with Anglican Primates from across the world, to better understand the enormous pressures and challenges which face the church in so many places, not least lack of resources, fierce persecution and abject poverty. He comments that, despite these pressures, the vibrancy, sacrifice and courage of church life in such places is, often, a stark contrast to the sometimes rather comfortable, habitual, life of the church at home where, he believes, significant change is needed. Despite regularly advocating, encouraging and trying to facilitate such change, the Archbishop is disappointed that sometimes, though not universally, change is resisted, and vision appears to be lacking.
The Archbishop enjoys a wide variety of music, watching sport – especially cricket and rugby – playing golf very occasionally (and often rather badly), cooking and walking. He is married to Jo who, after working for a number of years as an Intensive Care Nurse and then as an Organ Transplant Co-ordinator, now works as an Emergency Nurse Practitioner. They have two grown-up children.